How To Blog For Business With Blogging For Ecommerce
You may have read about blogging for money, which in turn triggers the desire to start a money-making blog, BUT wait! All these blogs have one thing in common, products and services!
Those products or services make up a large percentage of revenue. That means, the hooks to get you into blogging by selling the ideal dream does not work. Unless you commit to 2-3 years of providing killer content that solves a problem in a particular niche.
Don't be fooled by the guru's promising life of luxury and easy money, it does not exist! Those gurus have a created a product around what the majority desire the most, making money online.
Related blog posts:
The Reality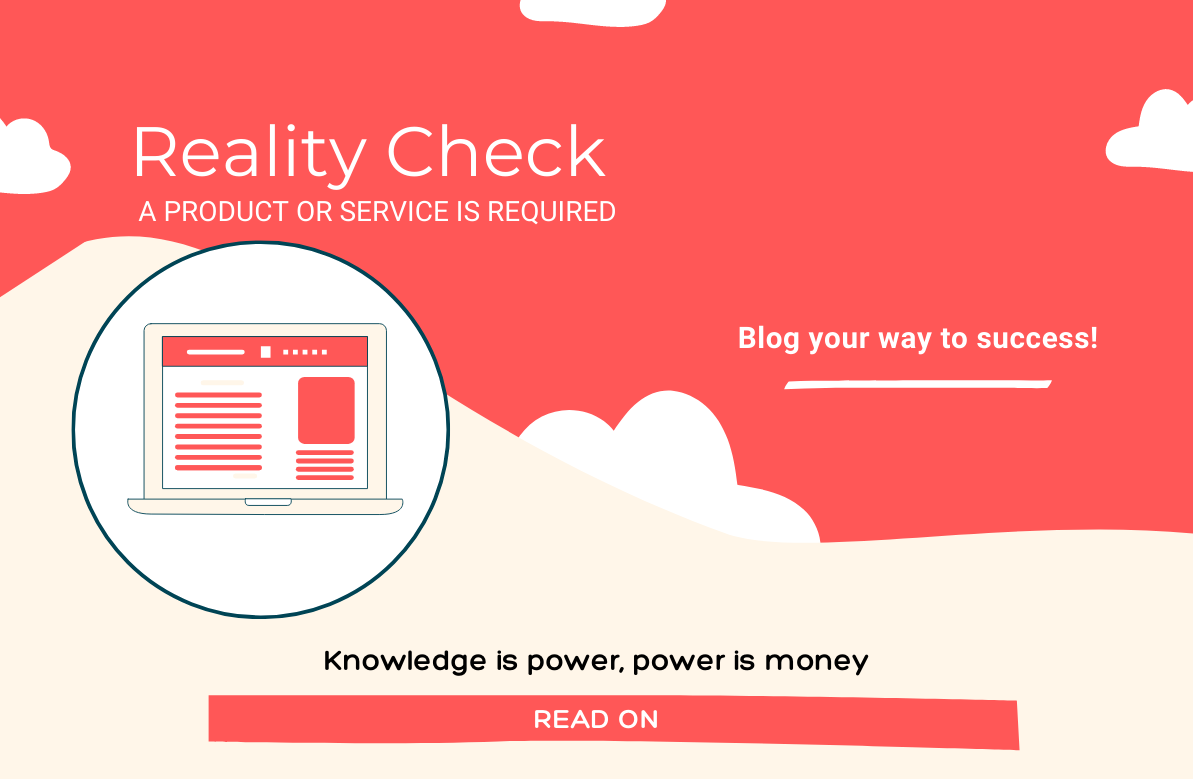 You need a product or service from the outset, this, in turn, will be the primary revenue stream - in most cases, this will be an online store. Blogging supplements and drives traffic to the primary business to help get more sales and leads. Blogging for eCommerce is a sure-fire way to increase organic leads, and more importantly, sales! How?
Well, 81% of U.S online consumers trust advice and information from blogs, and a further 61 of U.S online consumers have made purchases based on blog content. However, many businesses still aren't utilizing blogging as part of their marketing strategy!
Blogging is an excellent way to promote your products to customers and drive more traffic to these services. It can also be a great way to build up trust with potential customers and appear more reliable against competitor businesses. It also builds brand awareness which is always an important part of generating more sales.
Integrating blogging into your small business's online marketing strategy can make a large difference in your revenue, but how do you start the process?
Read on to explore why blogging is an important digital marketing tool and how you can implement it into your marketing strategy.
What Is Blogging For Businesses?
Blogging may conjure the image of a food blog or design blog, but it doesn't have to be limited to creative or personal subjects! Adding a blog is an undervalued way to increase your customer acquisition and brand awareness.
Essentially, business blogging is a marketing strategy that builds more online visibility. Business Blogs are another type of marketing channel, just like direct mail, email marketing, and social media. It's a way to promote business growth via the business website.
Blogs aren't just for entrepreneurs or creatives! It doesn't matter what type of business you run, blogging adds value and trust to your services. If you're producing consistent and unique content, users will find it and see your brand as more trustworthy than competitors. Making sure your whole website is optimized and has great sales copy is the next step to boosting your sales and retaining more customers.
Yes, this marketing strategy does need more time and requires regular content generation, but the long-term benefits outweigh the extra planning and effort. Not only that, but in the ever-changing digital landscape you'll stand out with more online content too.
If you need to focus on customer acquisition, blogging is a great tool to use. An inbound marketing report has shown that 80% of companies have stated that they use blogging to acquire customers, so for anyone looking to grow their customer base read on to learn more.
Why Is Business Blogging Important?
Top marketers have suggested that all businesses should embrace blogging and that it will increase their business success, but what happens when you start a consistent business blog?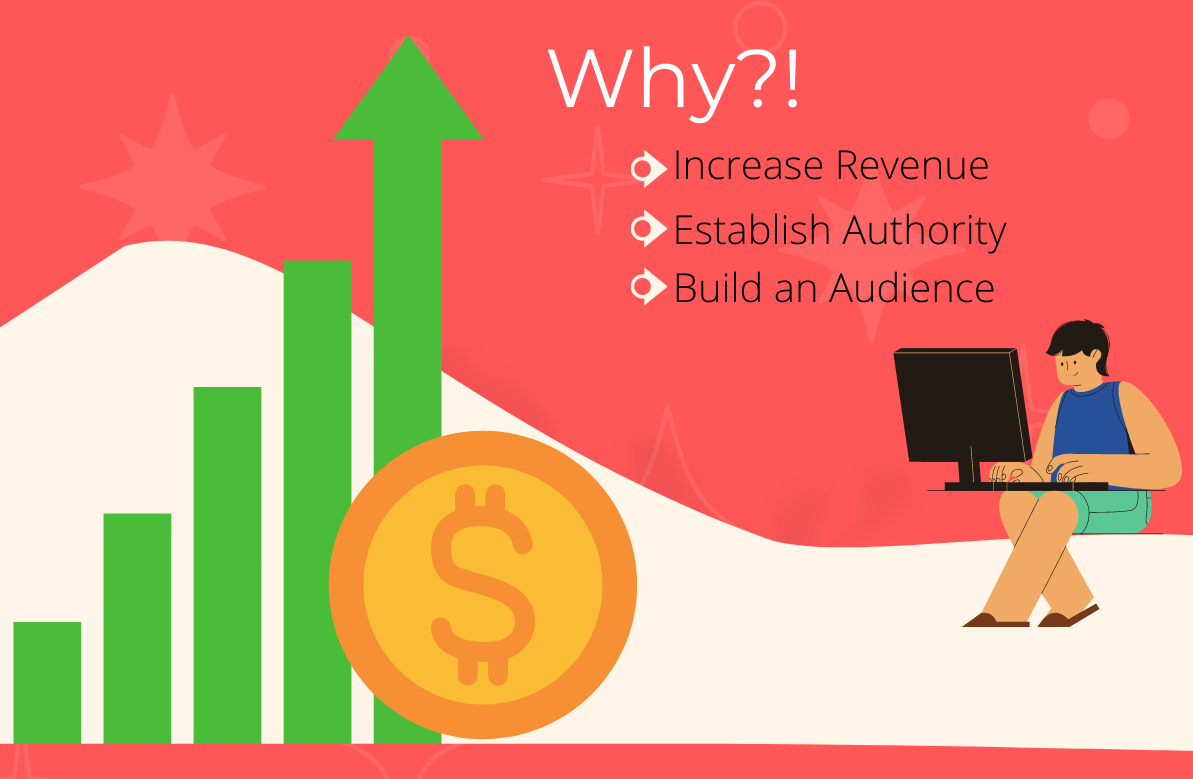 1, Increased Traffic Generation
Businesses can always do with more website visitors. Why settle for average monthly traffic when you can see this trend go up?
While you could rely on customers that type your brand directly into Google or use paid ads, creating a blog is another way to increase web traffic and potential customers too. All you need to do is create content with good value and optimize your website for search engines.
Businesses don't always have time to constantly update every page on their website to keep them SEO friendly. However, every time you publish a blog post it becomes another indexed page on your site and in turn increases the likelihood that you will appear on the search engine results page (SERP). This is a great way to get more traffic through organic searches.
SEO and optimizing your website are key to let engines like Google know your website is active and providing good services. When you focus on these marketing techniques the search engines will keep tabs on you and will make you more visible to users who search-relevant keywords.
2, Converting Traffic To New Leads
Once you see an upwards trend in your traffic, you can start generating more leads.
Think of each new blog post as an opportunity to create more leads! This process isn't difficult either, all you need to do is add a lead-generating call-to-action (CTA) to each blog post.
Calls-to-action subtly points readers to the services you offer without being too "in your face". You can offer webinars, free trials, ebooks, or any general content that can be exchanged for information. The main goal is to get your reader to go from your blog post to the CTA, and then to a new landing page with a form to fill out. The reader will fill out the form and receive the free or exclusive offer and become a new lead for your sales department.
Just bear in mind that no one can convert 100% of their online traffic into leads. The best way to up your leads is to start creating content, and then try to increase your visitor-to-lead conversion rate monthly.
3, Blogs Drive Long Term Results
A great way to have stable and long-term results is through blogs that answer common questions about the services provided.
Though the answers to these questions may seem simple to you, remember that the potential customers are searching for these answers. If you have a set of clear and friendly content which helps them, they'll see you as an industry expert.
Having valued content in the form of a blog post makes it easy to send to others. Instead of replying to emails and giving the same answer, having a blog link will save you time. This can also lead to customers sending your content through to people they know, and this pattern can repeat. Often, the most linked pages of websites for businesses are the blog content, not landing pages.
Good blog posts will position your brand as a helpful resource to potential customers. This "establishes authority" and trust, making a sale more likely.
4, It Can Help Increase Link Building
When the Google algorithm is ranking your website, backlinks or inbound links are one of the 200 factors that it considers.
Building inbound links is essential and many see it as the most important part of optimizing a website. So, through creating content that is valuable to customers and competitor brands it is easier to create relevant links.
Think of links with authoritative websites as a vote of confidence or recommendation. They almost prove you're a legitimate source. This signals to Google and other engines that you're an expert in the industry and can be trusted. Backlinks can also provide domain authority, which in turn helps to improve your overall ranking on search engines too.
We've written a blog post on: how to get easy backlinks, check it out.
5, SEO
Though we've already discussed the links between good content and SEO, we can't stress enough how important blogging is to improve your rankings.
Consistent and relevant content is an inexpensive way to prove to search engines that you have fresh content to index. This method is straightforward and simply needs routine planning and structure. Make a plan for blogs going forward and deliver them on time.
Remember to insert the keywords that potential customers use to search for your services. Avoid keyword stuffing though, as not only does this make your content unengaging and boring to read, but search engines can now recognize this too. It's not a quick way to rank well!
At times you may need a helping hand with guest posting and managed SEO services, here's where The Hoth may be needed. An alternative to the long days ahead - a complete fully managed SEO service.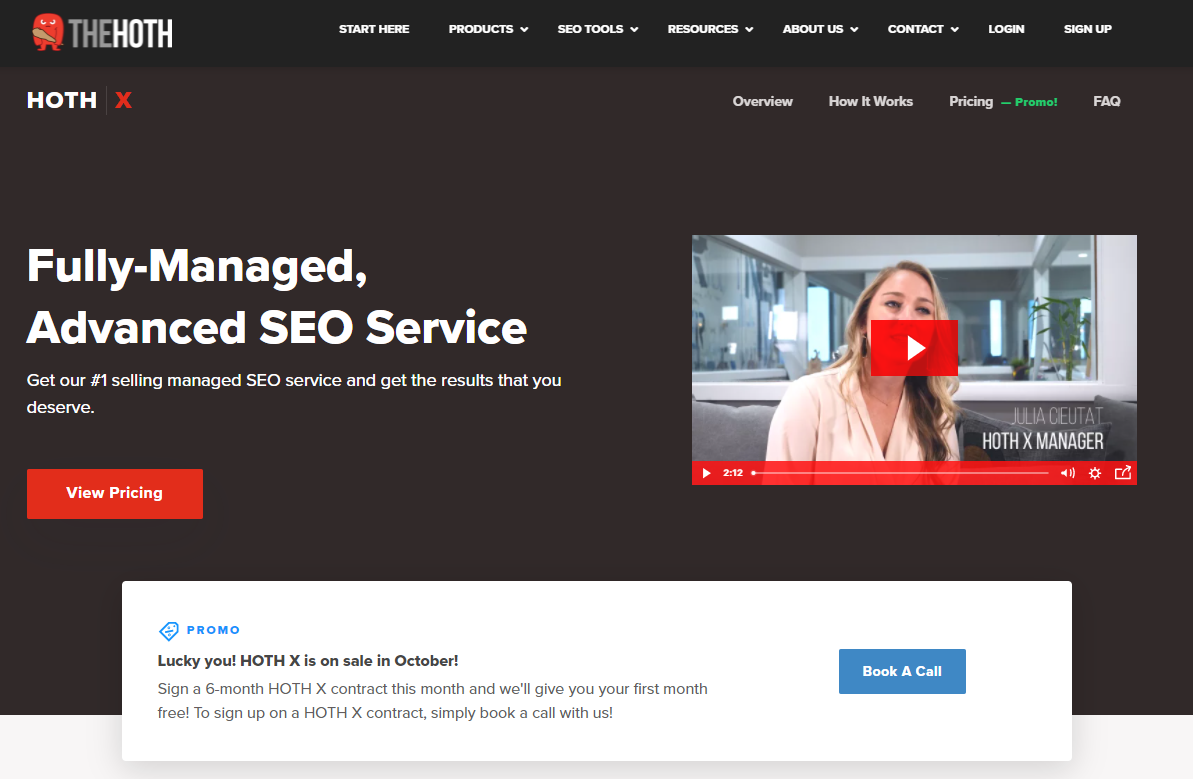 Hoth X
6, Boosts Sharing Possibilities
When you read a great article, you often share it.
Have this in mind when adding content to your business's blog. If the content is worth sharing, it's more likely to increase online traffic and even potentially go viral!
There are so many ways to share content online now, it's important readers have the ability to share the direct link, email it, or even tweet it. Provide blog content with great value and let it market itself!
Why Should Small Businesses Start A Blog?
Blogs aren't only for established businesses! Small businesses benefit well from having blogs too.
1, Connect With A Larger Audience
Blog posts can allow followers and potential customers to see a personal side of your brand. Humanizing your content creates a trusting bond with readers and makes them more likely to follow your CTA.
Creating brand awareness and promoting your brand message will engage customers in a way that can't be done through adverts or other outbound marketing strategies. Having content that shows personality is extremely important when acquiring new customers.
2, Strengthen Your Customer Relationships
An engaging online experience is an important part of online marketing.
Blogging can be essential to connecting with potential and existing customers at the same time. As the medium of blogging is less formal, it's a good way to create a community and gain their trust.
Provide relevant content and a comment section to generate conversation. Comment sections are great resources for responding directly to customers and getting good feedback. This is a great step to improve customer relationships.
3, Share Company News
Blogging gives your company a new voice.
While this is great for sharing industry-relevant content, it also provides a channel to share any company news too.
Between articles, give updates on what's going on behind the scenes at the brand. This could be new hires, interviews with experts, or even studies that show how well your services help clients. Use your blog to humanize the brand and champion your own content too.
4, Generate Extra Social Media Content
The average user spends 2.5 hours on social networks and messaging a day.
Social media is an essential place to create brand awareness as it's used so frequently by everyone. If you start creating consistent blog content, make sure you're also repurposing it and posting it on all social media channels to make sure followers see it.
Using your blog content on all social media accounts will create more visibility for your brand within newsfeeds and it will also boost your accounts within social media algorithms. More posts with good engagement mean you'll be easier to find!
5, Test Campaigns Before You Commit To Them
If you have a new campaign you want to test without committing financially to, use your blog to try a soft launch.
This is a great way to test the waters with existing customers and you can also measure how much extra engagement the campaign brings in. This can get you extra feedback on the new initiative to help you develop it further.
While this isn't the main focus of a business blog, it's a great secondary benefit to starting one.
6, Make More Money Online
The end goal is to make more money right? Making money blogging falls in line with building an empire - meaning keeping each entity separate (blog and product).
A blog should be a "feeder" to the primary revenue stream. So, when starting to blog, ensure that the blog is decoupled from the main product.
Benefits of a blog hosted separately:
Sell the blog to re-invest into the main product.
Drive additional revenue from affiliate links and adverts without impacting the brand.
Direct traffic to the main product.
If the main product fails, continue with blogging to make money online.
Two revenue streams.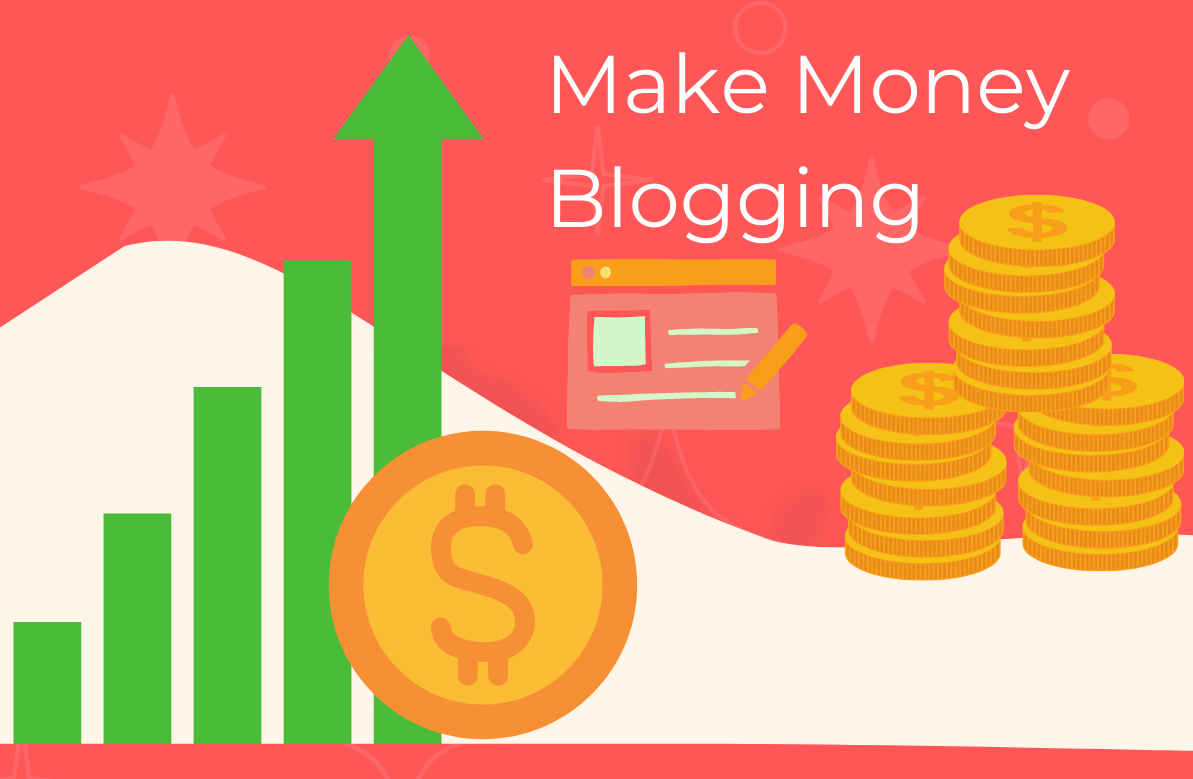 How Do Bloggers Make Money?
Blogs make money by offering valued content in exchange for money.
But, there are different ways you can do this. Here's a breakdown of the top five ways you can make money through blogs.
1, Affiliate Marketing
Bloggers often connect with a company and promote their services or products via affiliate marketing.
This means that every time a viewer clicks the unique link and makes a purchase the blogger receives some commission. The commission could be a percentage of the sale or a fixed price amount per lead or sale.
You can join an affiliate directly through a company's affiliate scheme, or you can join networks that promote affiliate marketing programs. It's even possible to become an affiliate for other bloggers and influencers, especially if they're in a similar or complementary industry. This affiliate scheme could involve promoting their course, service, or ebook.
Affiliate marketing is a good way to monetize your content as it doesn't need as many page views as other methods. You can also sell products that are known to have a good sales record, guaranteeing some income without the stress of creating a product yourself.
2, Adverts
Adverts are a well-known way of making money via a blog.
Creators can sign up to ad networks to start making money on their websites. Often the ads are targeted ads and depend on the audience that views the blog. Well-known ad networks are Adsense, Adthrive, Mediavine, and Sovrn. Some of these require minimum monthly page views and some don't, there are solutions for blogs of all sizes.
Ads generate money through impressions or clicks. Paid per impression is how many times the ad is seen, it doesn't need to be interacted with, whereas paid per click needs interaction for the blogger to receive payment.
3, Sponsored Posts
Sponsored posts are content that has been paid for by a brand and the blogger must include a certain product or should talk about a particular brand.
Though the content is paid for by another brand, the post will look like the other content produced by the blog and will have the same tone. The only difference is that the post will have to disclose that it's sponsored.
This is a common way full-time bloggers and content creators make money. Companies value the power of influencer platforms, so getting a paid post that looks like their standard content often drives new customers to their services.
Sponsored content can be in the form of videos, social media posts, emails, photography, articles, and more.
4, Products & Services
Most bloggers these days sell their products or services to create income.
Whether they're offering physical products, digital products, or services, using the information they have about their audience makes it easier to market products towards them.
Once your blog has a following, you can use this information to direct traffic to the main product and promote other products/services outside of the core offering.
Some research suggests only 2-3% of your email list will purchase your product. With this in mind, focus on building an audience first before creating a medium to sell.
How To Start Earning Through Blogging
Though it may seem like a lot to take in at first, using a blog to increase your earnings and customer base is easy to do. It just takes patience and time when you're getting started.
1, Plan Ahead
Having quality content ready to go is essential to keeping a consistent blog running. You can't post now and then with half-hearted work and expect it to rank well and draw in new readers.
Make a detailed plan and do some research into what topics are trending in your industry and what keywords are users searching to find this content. Answer the questions people are searching for to create evergreen content that will always be valuable.
2, Quality Assess Each Post
Just before you're about to post your blog content stop and think:
Is the post engaging?
Has it got a good amount of keywords and links?
Does it contain photos?
Have I added a CTA?
Does it have clear headings?
Make sure each blog post is up to a high standard, this extra effort will pay off in the long run when the posts are still generating views months and years after posting.
3, Monetize The Blog
When you're ready, start looking into ways to monetize your blog. You don't need to rush into this step, as often it is better to start building an audience before making money. An audience can be created through blog comments, social media, and email newsletters too.
How To Start A Blog In Easy Steps
Starting a blog doesn't have to be overwhelming. In reality, anyone can get a blog started in a few easy steps. The tough part is putting in consistent efforts and being patient. If you're ready to start your blogging journey, follow these steps!
The Takeaway
Blogging can bring extra exposure and customers to any business. This marketing method is often overlooked by companies, but it remains a great way to generate leads and more traffic to your website. Not only that, but you can monetize the blog itself and start earning via ads or affiliate marketing. A blog example: Chapel St Leonards
Do you want more tips and tricks to increase the revenue of your business?
Join the Kanteneo newsletter for weekly updates on the latest business trends and inside secrets for upping your following! Check out the Kanteneo blog for similar blog posts
Start building unique and personalized videos that go straight to your customer's inbox today! Save time and money! Start promoting products and boosting your online traffic with this easy-to-use Shopify video app.
Get notified when we launch our Shopify Video App
Additional Shopify Resources
With Shopify being one of the largest eCommerce platforms on the market means you'll never be short of resources to learn how to build a profitable eCommerce business.
Kanteneo aims to be the best Shopify blog on the market, but you may require additional resources to help you on that journey. Below we've listed a top-selling Shopify book by Veronica Jeans to help you learn how to launch a profitable business.
Author