5+ Customer Retention Strategies to Help Increase Revenue by 35%
With the right retention strategy reaching 35% additional revenue can be achieved when dedicating time to understanding your customers.
Customer retention and increasing revenue is a key focus area for all eCommerce retailers. Competition between brands is fierce and customer acquisition costs are rising. Keeping good relationships with current customers has never been so important.
Whether you start rewarding shoppers, start tailoring experiences to target demographics, or create loyalty programs, using simple to implement retention strategies will help in increasing revenue.
This article will explain the importance of repeat customers and how to keep them coming back again and again. So, if you want to boost your customer retention, read on!
Related blog posts:
What Is Customer Retention?
In simple terms, customer retention is the strategy that a business uses to increase its repeat customers. By keeping their customers coming back for more, businesses can increase the profitability of the returning customers.
When customers are coming back you get more value from your existing customer base. Customer acquisition builds the initial customer base up, but retention strategies allow businesses to unlock more revenue from them.
The key elements you need to focus on to hook customers onto your business are customer experiences and value from your products. Providing great service is at the heart of keeping customers happy. Most business owners wonder how much time and effort should be spent on customer retention strategies and it depends on each store.
Is Customer Retention Important?
As the digital landscape changes, more, and more business's are implementing strategies to help increase repeat purchase. Larger retailers understand that its far more cost effective to acquire a sale through a previous customer, than it is trying to chase new customers.
In the height of recent events, Shopify Plus even reported 10 years of growth in just 90 days - proving how this new way of shopping gained popularity. While brick-and-mortar alternatives took a hit, online retail thrived and this trend only continues to grow.
With the focus turning to the web more than ever, it's time to make the most out of the customers already acquired. Competition is tough now, Forrester Research predicted that B2C companies will focus their budgets on promoting retention and loyalty schemes more now, leading to phenomenal increases.
If you're not already channeling energy into optimizing your current customers, now is the time to start!
When To Integrate Customer Retention Strategies Into Your Business
If you want to start increasing your business's revenue through customer retention, it's time to apply these strategies to your market.
While all businesses should focus on retention, the tactics apply more in some industries than others. Fashion and electronics often have a higher retention focus as their product purchase frequency is higher, whereas vehicles and appliances have a lower purchase frequency so retention isn't always as important.
Businesses that frequently sell high-value products have a high CLV (customer lifetime value). The higher this score is, the more the store should focus on retention. It must be noted that as you build a customer base you should focus more on retention. However, always remember that balance between the two strategies is key!
What To Look Out For
If you're ready to start applying customer retention strategies to your business, make sure you're also measuring these stats!
Repeat Customer Rate
Measuring your repeat customer rate is an accurate way to see how many current customers are coming back to purchase from you. This rate shows you how well any current retention strategies are working. As you improve and start new strategies, this rate should grow higher.
Purchase Frequency
You can also look at purchase frequency measures, this shows how often customers are returning to your store. As repeat customers are responsible for large majorities of revenue, it's good practice to calculate purchase frequency. This will let you know when it's time to invest more into retention strategies.
Average Order Value
After researching repeat purchase and purchase frequency rates, you can start using these stats to improve your sales. Average order value tells you how much customers are spending in one transaction. The goal is to boost this score as high as possible to maximize the revenue and the value of repeat customers.
Customer Value Is The Goal
All of these statistics and strategies have one goal - to boost the value of the repeat customer. If your retention strategies aren't maximizing your customer value, it's time to re-evaluate the program. To understand your companies customer value use this equation:
Customer Value = Purchase Frequency x Average Order Value
Now we've gone through the key ideas behind customer retention, let's see the best ways to grow your business and optimize customer value!
The Best Customer Retention Strategies
1. Improve The Customer Experience
If you get treated well by a brand, you're more likely to return.
The quality of customer experience has quickly become a factor that separates brands within the eCommerce world. Brands need to understand customer needs and the online experience must fit the values of the target market to be successful. Knowing your ideal demographic or target customer group is imperative to get this step right.
Research competitor brands to see how they accommodate their customers. What's successful and what isn't? How do you find their shop? Viewing similar brands through the eyes of a customer can help you see where your brand needs to improve.
Another great way to understand customer needs is to simply ask your target market what they think. Who is a better fit to advise on the group's needs?
Improving the online experience is a more general strategy and parts of it blend into more specific retention schemes. However, it's a good place to start and can help you see your brand in a new light.
Here are some key areas to focus on to improve the customer experience:
Easy to navigate website and a clear user interface.
High-quality images and optimized product pages.
Clear calls to action.
Advanced search features.
Quick and streamlines checkout services with different payment options.
A clear and flexible returns process - keep the customer at the center.
Fast or free shipping option.
Tools to help improve the customer experience:
2. Blog For Business
Blogging is not just for the hobbyist or the expert blogger.
This cannot be stated enough - blogging is a tool to establish authority, and to deliver content that's directly related to your customer base.
In providing relevant content that informs and delights the customer, you'll begin to build a strong relationship, which in turn converts to re-visits, and repeat purchases.
On the other hand, there's a very real opportunity to create a second revenue stream, creating a blog allows you to split business entities, meaning an online store, and blog, can be sold separately! To understand the concept, it's best to refer to BarkBox.
BarkBox is an online store that sells dog treats, and dog toys. The founders decided that reach and authority was a concern thus creating BarkPost.
BarkPost is an ingenious strategy to feed traffic to BarkBox, whilst also providing fun, relevant and informative content to attract new customers, and encourage customer retention.
When the time is right, BarkPost could be sold for a very large sum of money, or the blog monetized to increase revenue.
Why a company blog is important:
Builds an audience.
Increases trust.
Establishes authority.
Improves brand awareness and brand positioning.
Encourages repeat purchase.
Attracts new customers.
Potential to create a second revenue stream.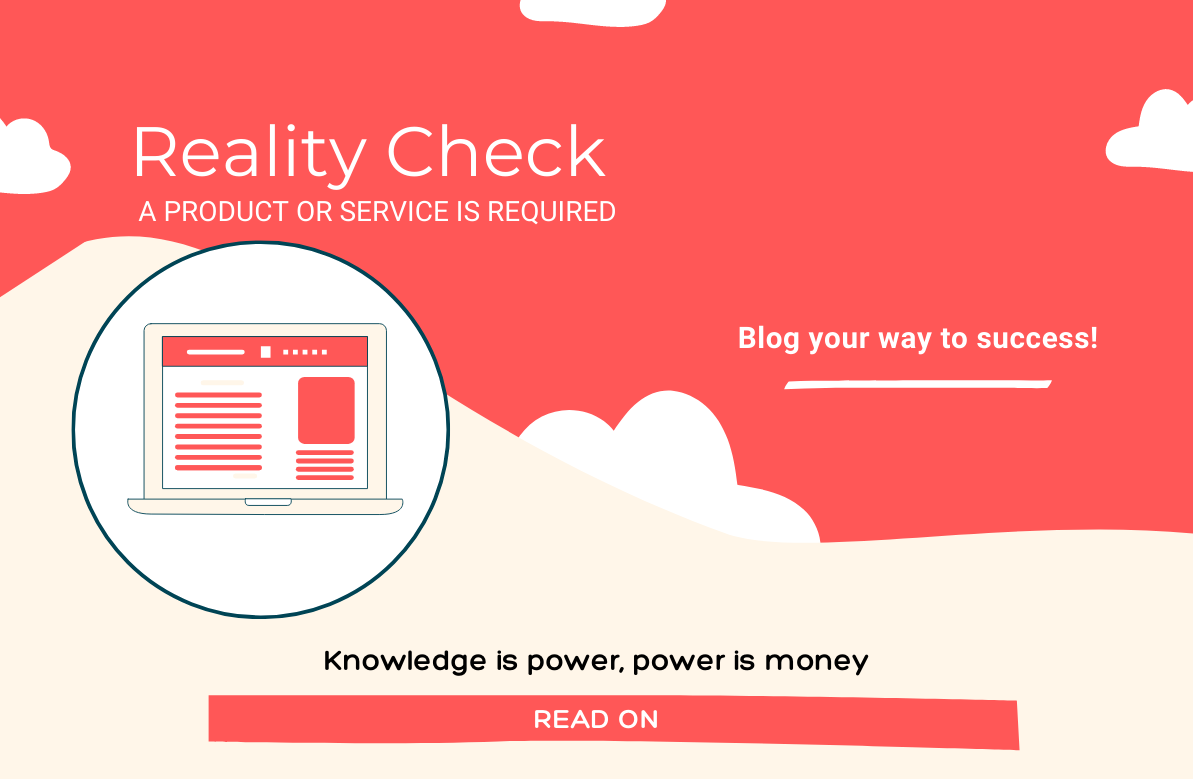 How To Blog For Business
3. Implement Personalized Email Marketing
We all use emails now! Not doing this, is leaving money on the table!
Ignoring tools like email marking can actually harm your sales. Think about your eCommerce competitors, they will also be sending our personalized emails so to boost your sales you need to compete! Studies have shown that 79% of consumers would make repeat purchases of the brand shows that they value their loyalty, so connecting with customers needs to be at the top of your priority list.
We're bombarded with messages from brands every day, so adding personal touches to your emails will make your business stand out amongst others. Consumers want to feel seen as an individual rather than just a number, so craft your email marketing with content that humanizes the brand.
Personalize Email Marketing with:
Thank you emails with an incentive to shop again.
Re-engagement email campaigns.
Personalized product recommendations.
Leverage personalized video.
Feedback request emails.
Why would customers want to open emails and shop again if the contents of an email don't directly relate to them?
Top Rated Email Marketing Platform
ConvertKit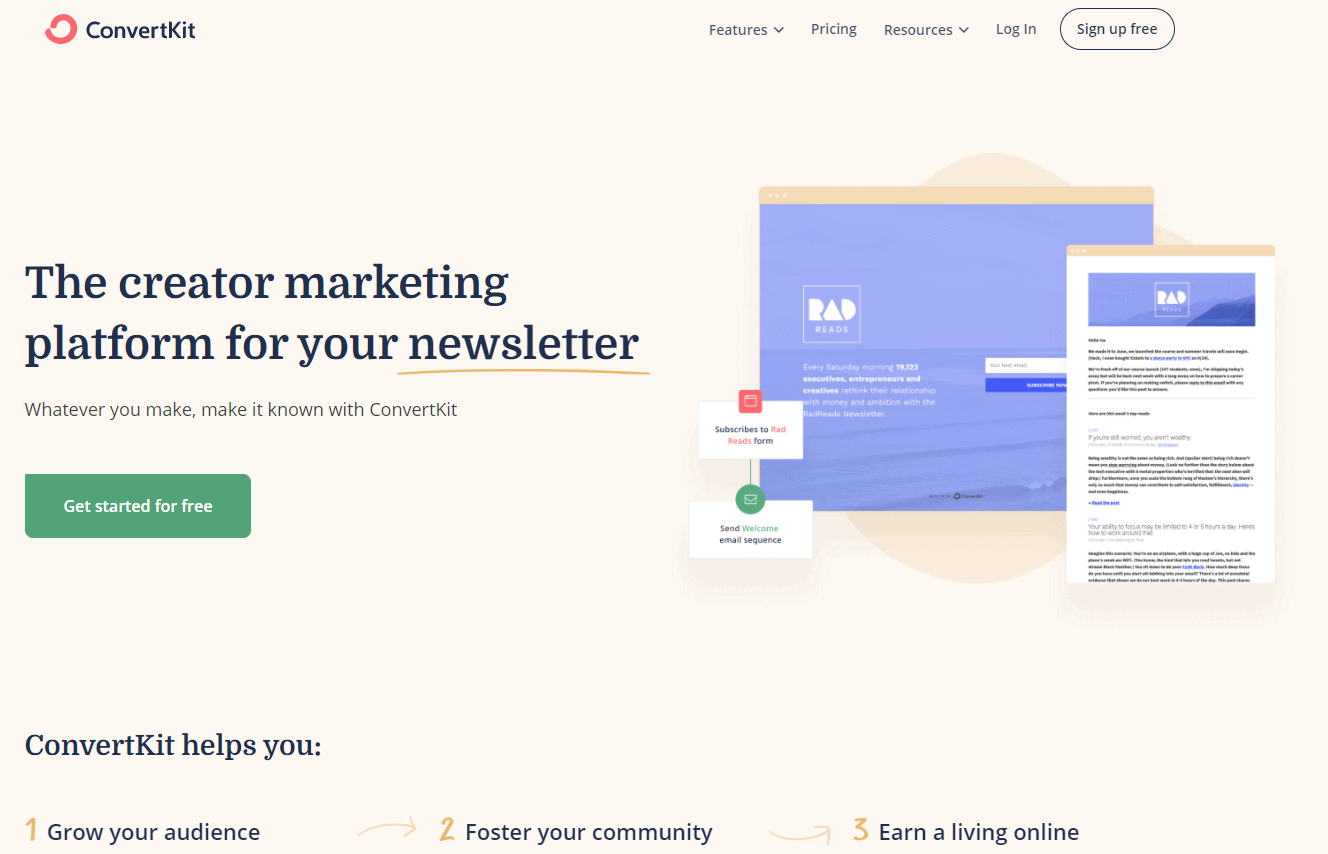 ConvertKit is a power house of product and a full featured email service provider - allowing you to streamline drip sequences, trigger automation, and create funnels through an easy to use interface.
ConverKit ships with broadcasts, landing pages, forms and email templates, allowing you to take advantage of every entry point.
Whilst similar to MailChimp, ConvertKit was designed and built with funnels and sequences from the outset, meaning it was designed specifically to convert subscribers into buyers.
ConvertKit
4. Improve The Brand's Values
When you have thousands of brands to choose from, personal touches and intrinsic values come into play.
This is where you have to do your customer research well. To entice your customers into making a repeat purchase, align your brand with their values. This is similar to improving their experience, so to find out what they think and feel, reach out to your customers and ask what they value.
Conscious consumerism is a pattern that's been rising over the past few years, and from this, we know that customers prefer to shop at brands that support their causes. If your brand identity aligns with their causes, they are more likely to return to shop with you again!
5. Invest In A Subscription Service
If your services or products lend themselves to a subscription service, now is the time to implement one!
Creating a subscription for your products is a great way to start a recurring revenue and works well as a customer retention tactic too. This is one of the best ways to increase repeat customer value if your products lend themselves to it. McKinsey even reported that subscriptions within eCommerce have grown over 100% in the past five years - so it's time to embrace this tactic now.
Start with a simple "subscribe and save" model to see what works well first. Once you have some experience, you can expand the service and advance the subscriptions you offer. Subscription services keep customers loyal to your brand and improve your retention rates too.
Subscription Services
Before embarking on converting your core offering, try testing with a handful of products first with either Amazon or CrateJoy.
Amazon Subscribe & Save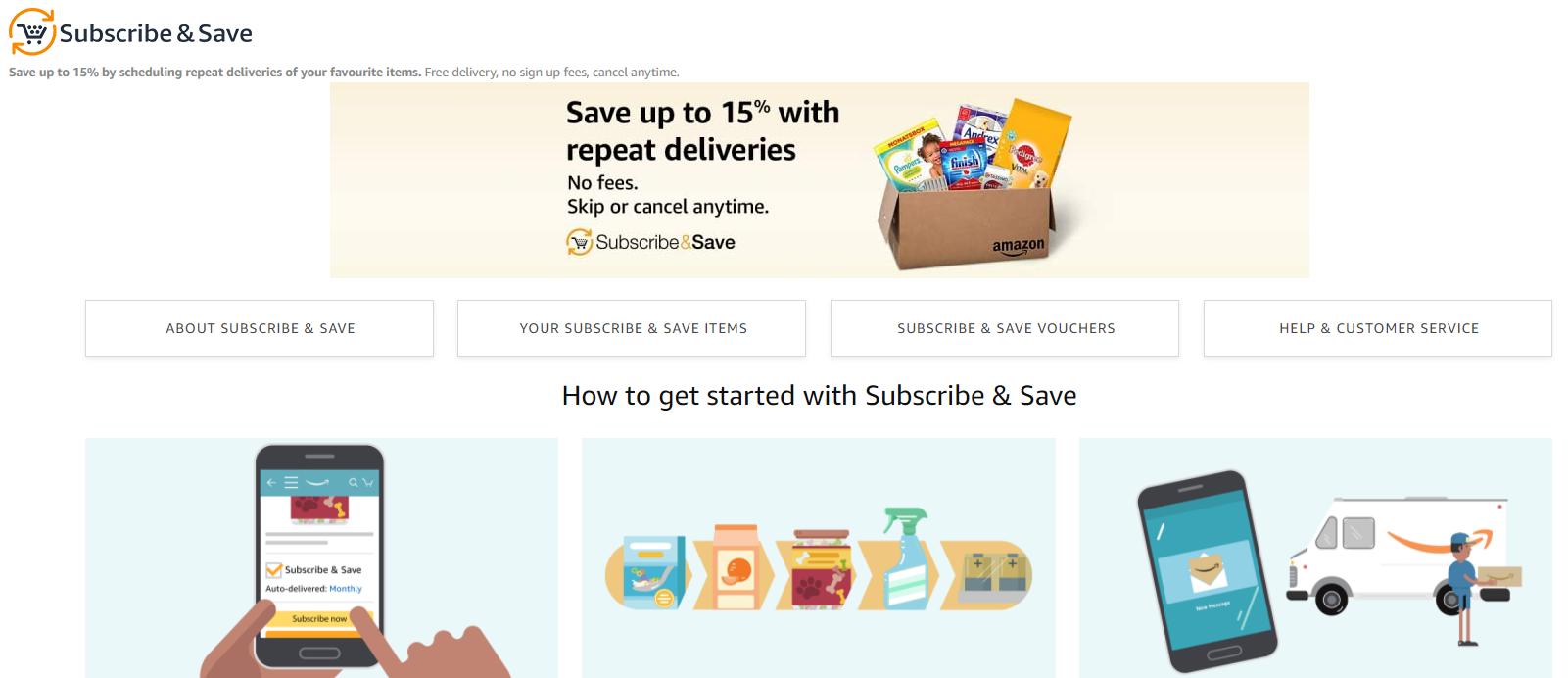 Amazon Subscribe & Save Program is perfect for automating reordering on a monthly, bimonthly, or another recurring basis. Products typically include perishables, toiletries, health products, beauty products, and pet products.
CrateJoy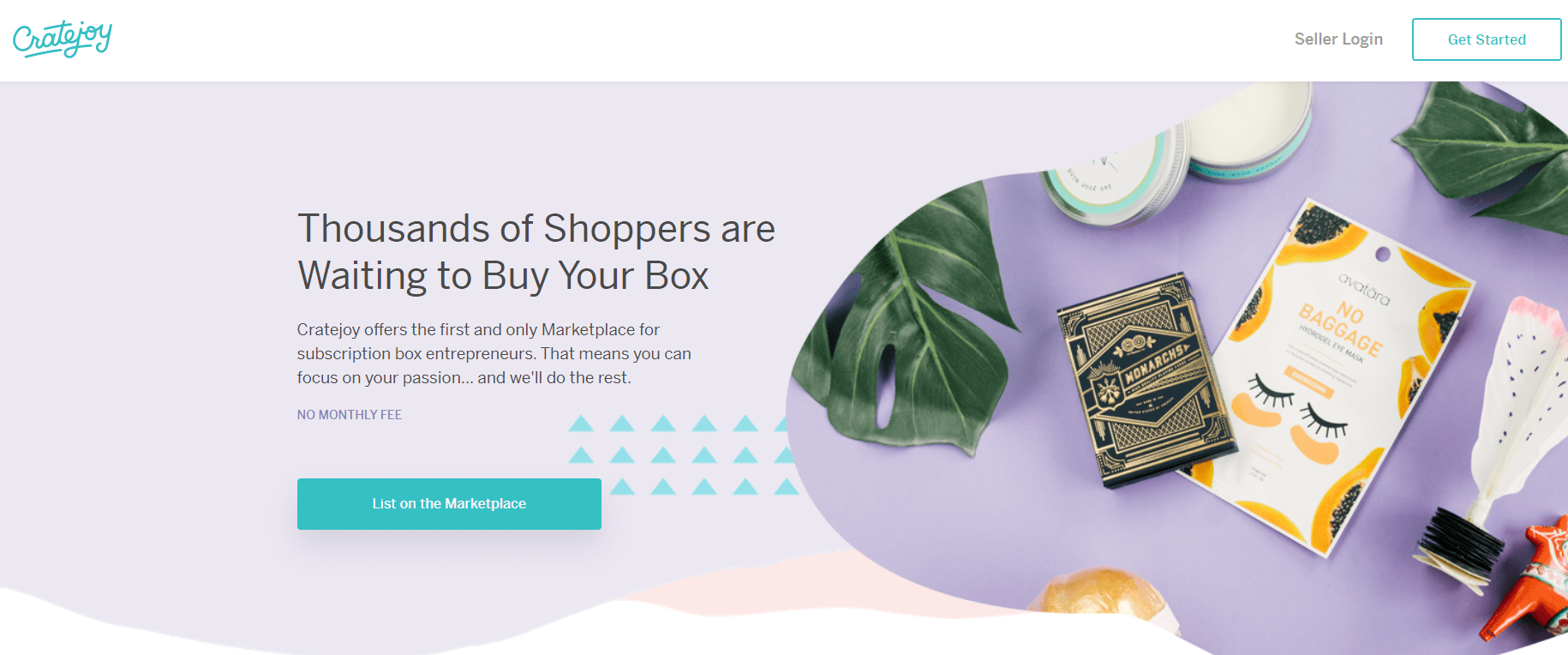 Cratejoy is a subscription box platform to help you start a subscription box business - allowing you to create a custom website, recurring payments, analytics, and management. Cratejoy is the only platform built specifically for subscription boxes and recurring revenue.
When creating subscription services, focus on:
Providing accessible and easy-to-use services.
Communicate with customers regularly and be transparent about when they will be charged. Avoid hidden fees and extra costs, be honest about the service.
Prioritize customer's needs! Allow them to pause, skip, or change their subscription easily.
Reward loyal customers to show you value them. This could be through free shipping, access to exclusive content, or early content access.
Related blog post:
6. Consider A Rewards Program
If you get "thanks" and rewarded for buying a product, you'll be more likely to return and do it again.
Rewards programs for your customer base will keep them coming back for more. Why shop elsewhere when they can continue coming to your brand and get thanked for it? This is also a great competitive differentiator, setting your business above others.
Tiered rewards programs where customers can unlock higher rewards as they go will motivate them to spend more each time they shop with you. Not only does this increase their customer value, but will boost your revenue too.
The tiered system gives customers something to strive for, you should make sure each tier's benefits are exclusive and that lower levels can't access them. The exclusivity factor motivates users to keep returning to reach the next levels.
If you also run a subscription service, you can run this alongside a tiered rewards program and use it to encourage customers to use both services. For example, you could add a VIP tier to the program that can only be reached if you're also part of the subscriber service. Make sure these schemes reward customers for staying loyal to your shop.
Top Rated Loyalty Reward Programs
Loyalty Lion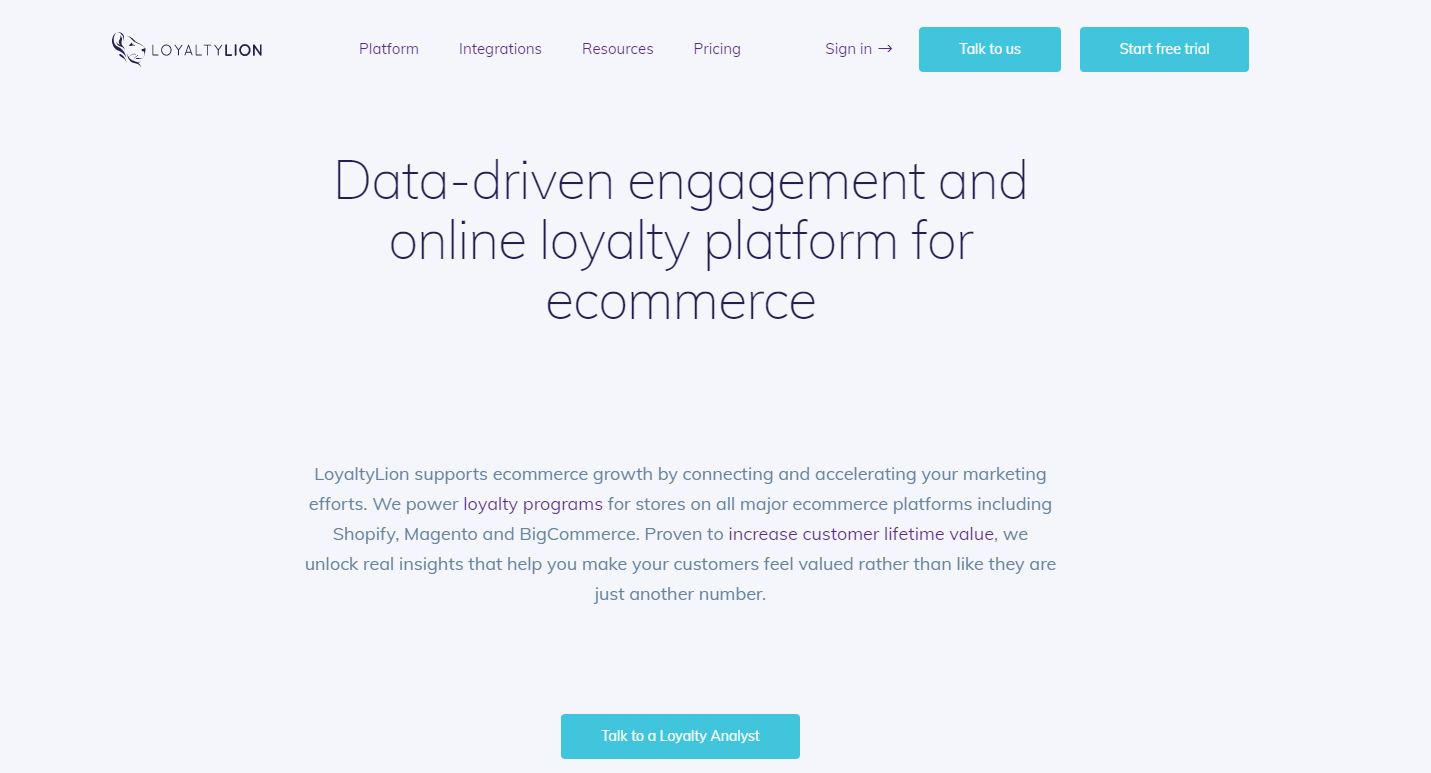 "LoyaltyLion is a data-driven loyalty and engagement platform that powers ecommerce growth. Unlock real insights to build a better understanding of what drives longer-lasting customer relationships, and use those insights to connect and accelerate your existing marketing efforts. Proven to increase retention and spend, LoyaltyLion is trusted by thousands of fast-growth ecommerce merchants worldwide." - BigCommerce
Loyalty Lion Integrations
Loyalty Lion
Yotpo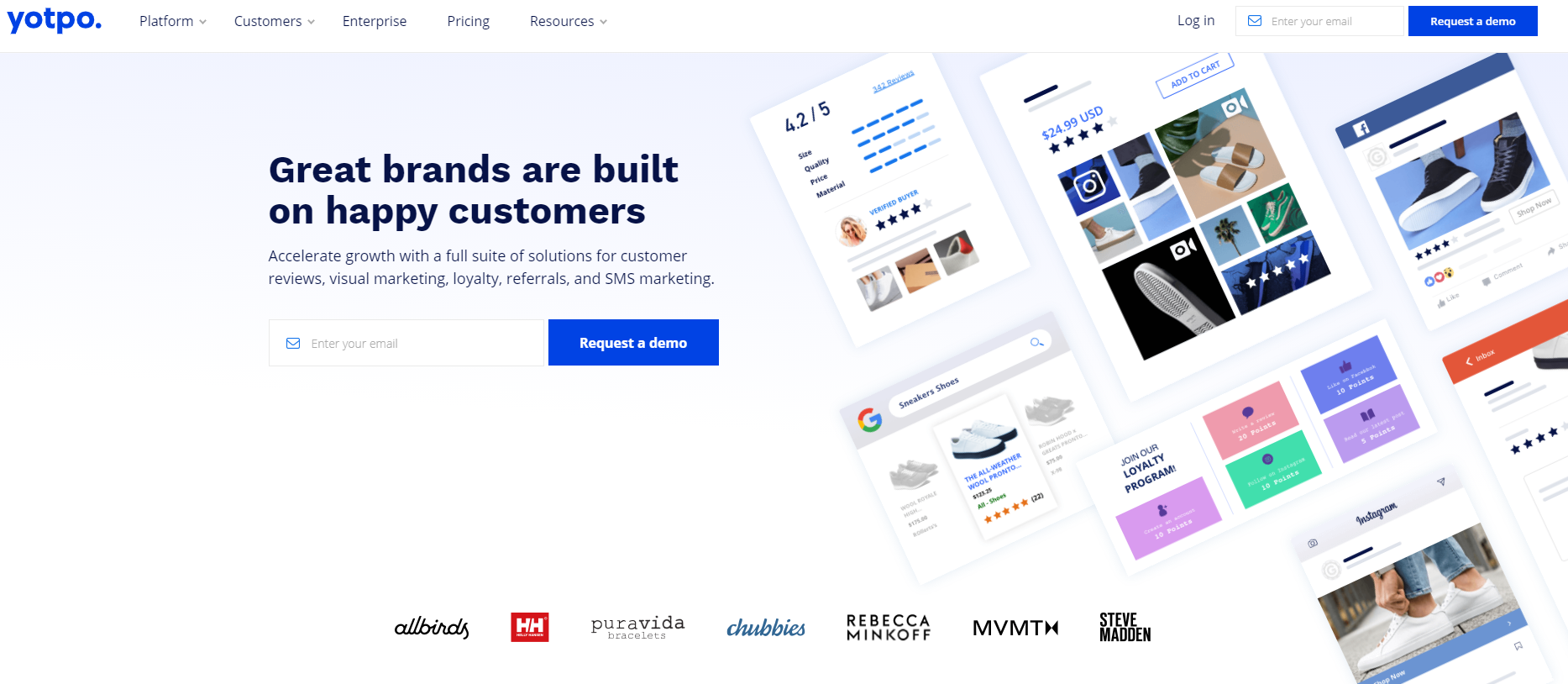 "Yotpo is an eCommerce marketing platform that helps brands drive growth by creating engaging experiences to build lasting customer relationships. Their integrated solutions for reviews, visual User Generated Content (UGC), rewards, and referrals empower businesses to win over new audiences using their customers' voice. Yotpo's products work together to build a consistent, relevant buyer journey, from acquisition to retention." - PinPointDesigns
Yotpo Integrations
Yotpo
Talon.One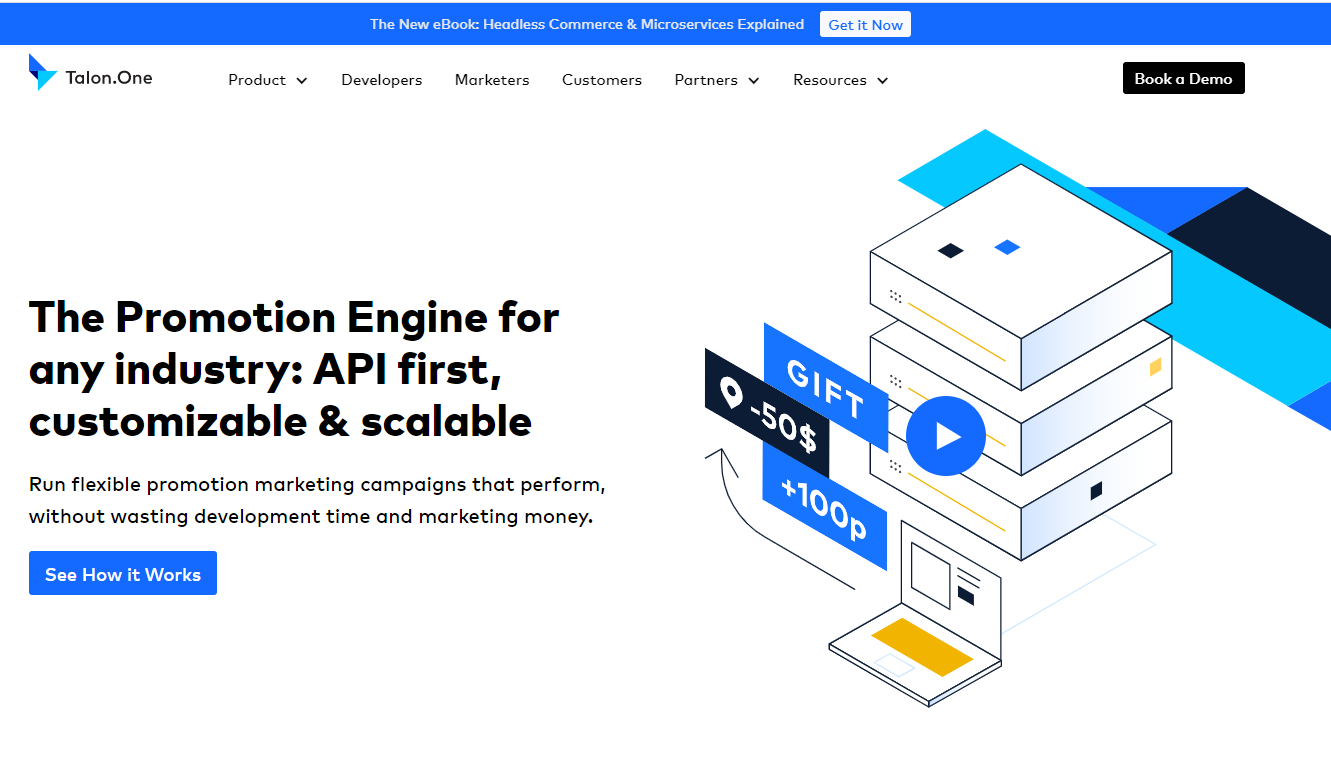 "Talon.One is the world's most powerful promotion engine. An incredibly flexible solution for creating, managing and tracking coupon codes, gift cards, product bundles, discounts, loyalty programs and referral rewards in one holistic platform." - Talon.One Help Center
Talon.One Integrations
Talon.One
Mention Me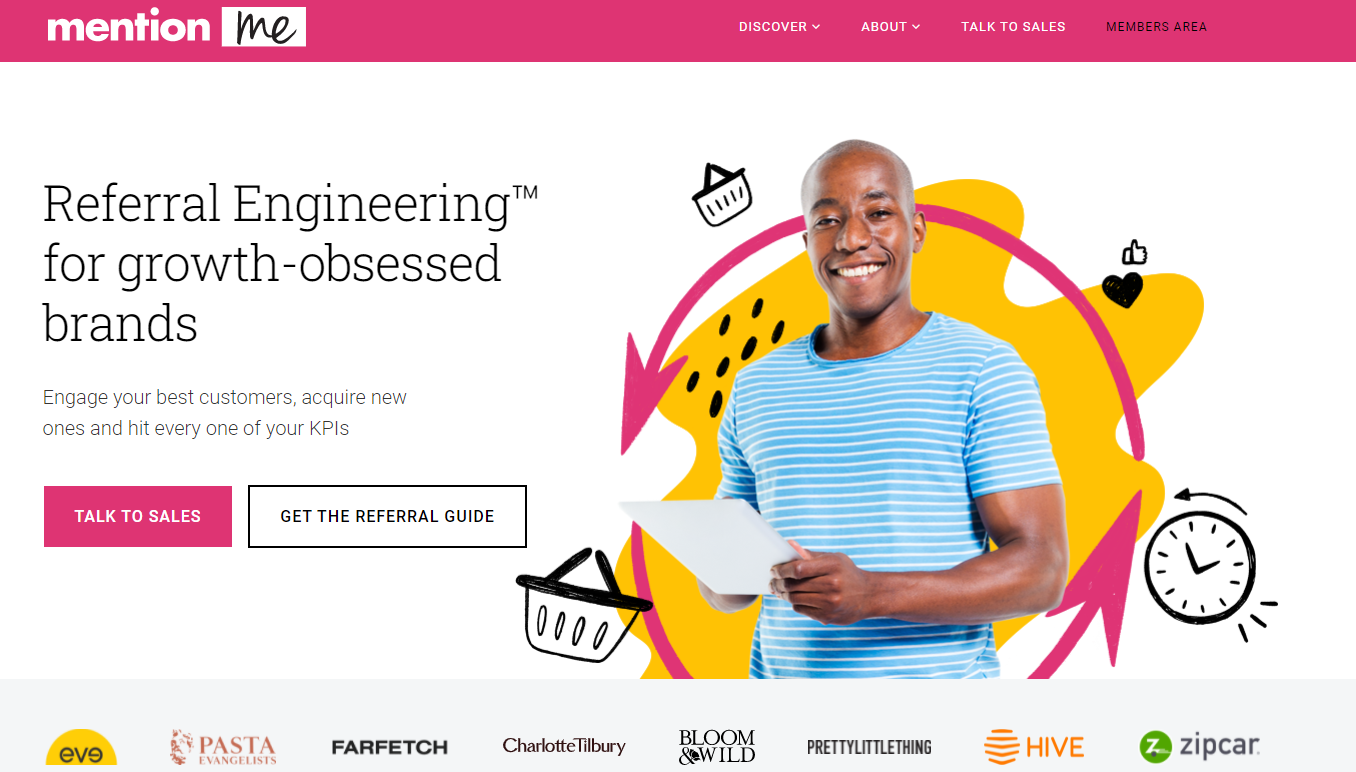 "Mention Me powers referral & customer retention marketing for 400+ brands worldwide, including Farfetch, Ted Baker and Charlotte Tilbury. It helps companies incentivise word-of-mouth to turn customers into brand advocates. The platform offers a fully customisable customer journey with a choice of 20 languages, 15 reward types and 16 sharing methods including unique name share feature that delivers 35% more referrals." - Capterra
Mention Me Integrations
Mention Me
7. Utilise Direct Mail Campaigns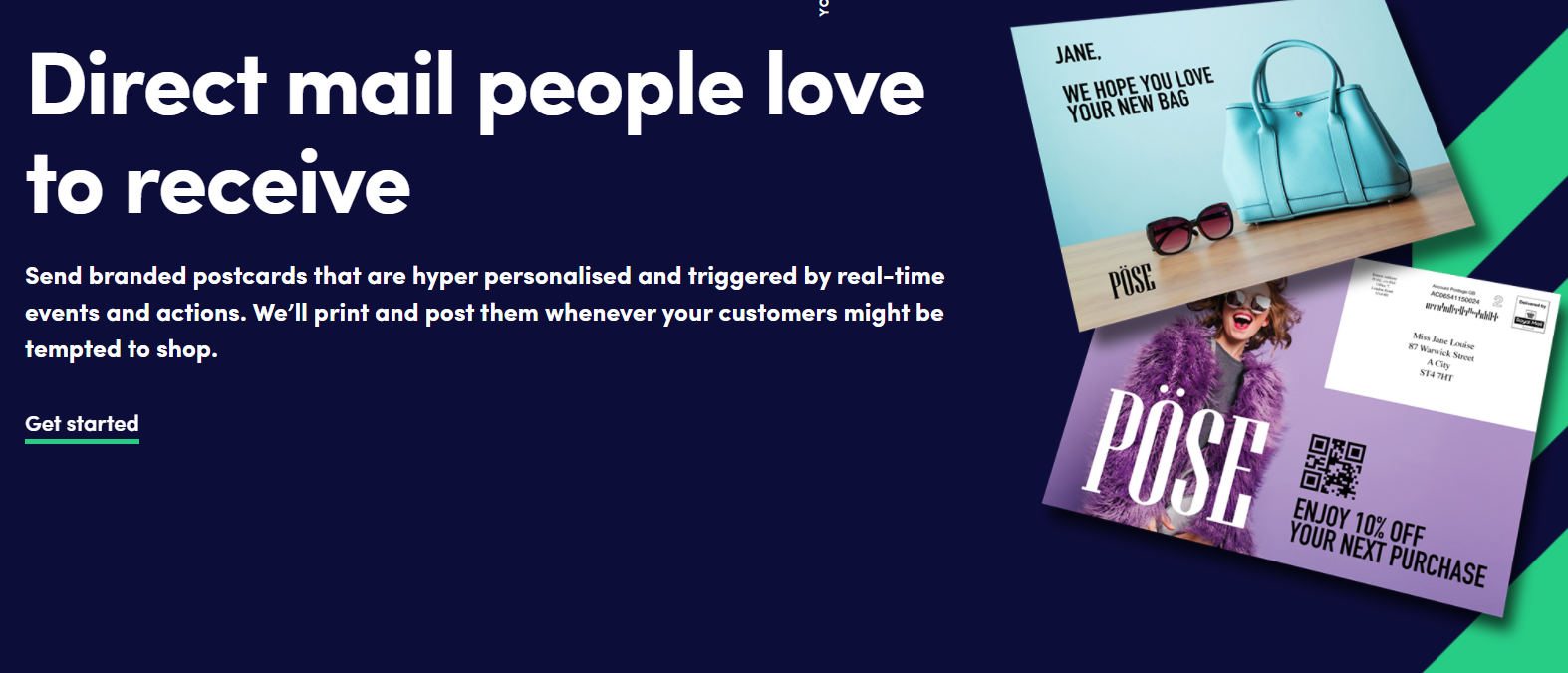 Personalized direct mail campaigns can catch current customer's attention quickly.
As you're focusing on customers who have already made purchases, you likely have some information about their spending habits. This information can be collated to create a successful direct mail campaign. Focusing on previous customers can boost sales up to 35% through direct mail.
Whilst not strictly focusing on new customers, ZapPost can also trigger Zaps on:
Abandoned Carts
New Products
Wishlists
Local Events
VIP Customer
Price Drop
Lapsed Customers
With companies like Zap Post, you can easily create campaigns for a variety of Zaps to keep your audience engaged. Ecommerce direct mail services allow you to time your posts to make sure your audience sees ZapPosts at the right time for maximum engagement!
ZapPost Integrations
ZapPost
8. Don't Forget Post Purchase Engagement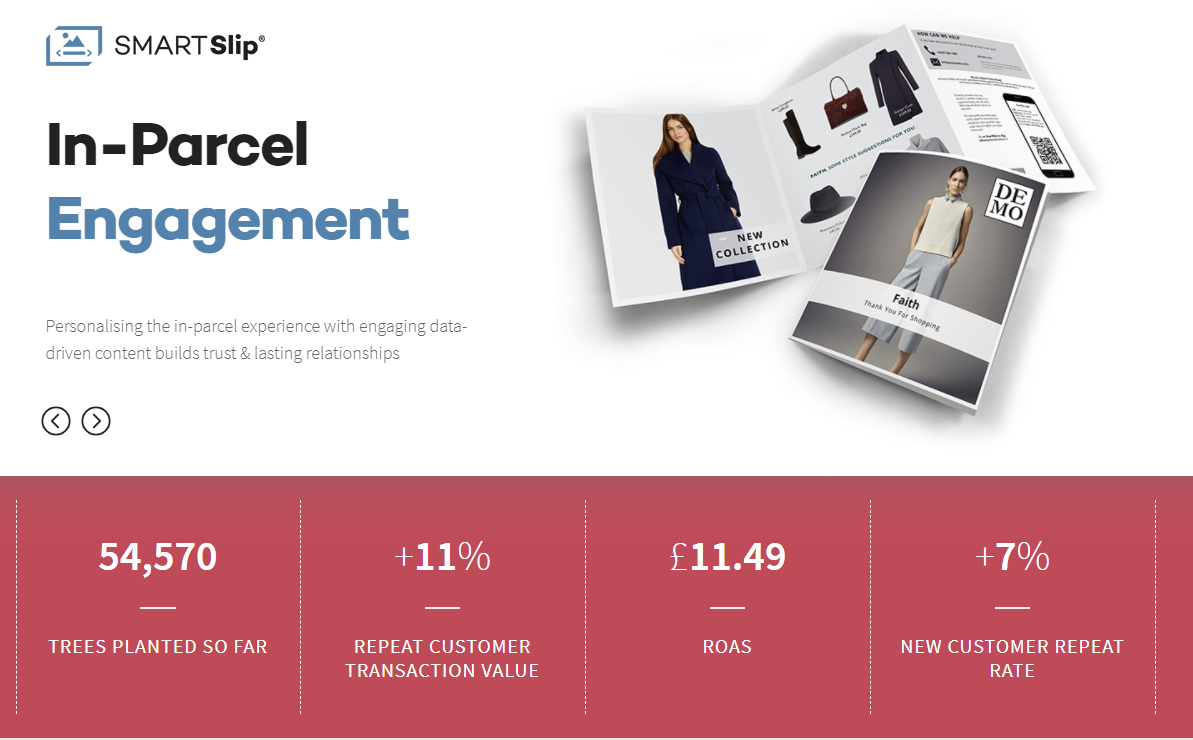 Once your customer has made a sale, keep engaging with them!
Most online stores simply email a receipt to customers once the transaction is complete, but this isn't effective when trying to retain customers. The time between the purchase and the customer receiving the product is important - if the experience is positive the customer is more likely to return.
It's also important to note the importance of post-purchase engagement in print. While emails are convenient, receiving a thank you or follow-up note from a brand in print is much more memorable and feels more personal. When was the last time you received a personalized note from a brand in print? Embracing print options is a sure way to make your brand stand out against the competition.
Retain.me, a leader in post-purchase engagement, has perfected the art of In-Parcel notes by delivering at the point of un-boxing a product. There simply isn't a better time to deliver a personalized message!
Retain.me Integrations
Retain.me
If you want to boost your post-purchase engagement, there are some key steps to undertake. Try any of the following methods to increase engagement from customers:
Follow-up emails.
Emails with special deals or product specials.
First purchase emails.
Target customers that haven't purchased in a few months.
Service satisfaction surveys.
Using print as well as email to engage with customers.
Products or service reviews.
The Takeaway
As competition grows for eCommerce brands, it's important to make sure you're competing with the best customer retention strategies. While acquiring customers is important, retaining your current customer base is key to your business making a large turnover!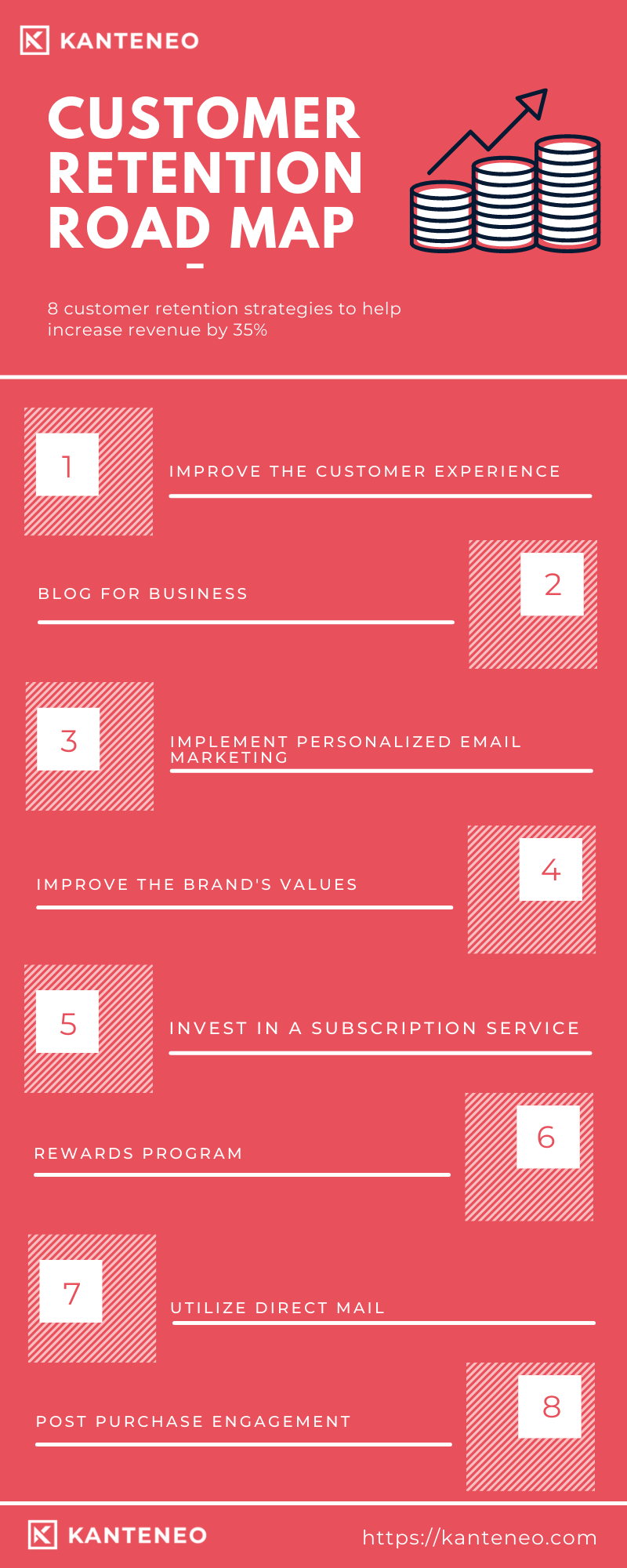 Personalized Video Anyone?
If you're ready to build an epic brand, join us today!
With Kanteneo you can create personalized videos delivered straight to your customer's inbox. Promote products, increase your revenue, and boost your traffic through personalized videos.
Save time and money! you no longer need to create videos on separate platforms. You can use our Shopify video app to streamline your personalized video customer retention strategy. Sign up for free beta access and start sending automated & personalized videos when we launch!
Check out The Video!
Additional Shopify Resources
With Shopify being one of the largest eCommerce platforms on the market means you'll never be short of resources to learn how to build a profitable eCommerce business.
Kanteneo aims to be the best Shopify blog on the market, but you may require additional resources to help you on that journey. Below we've listed a top-selling Shopify book by Veronica Jeans to help you learn how to launch a profitable business.
Author