How Do I Buy Themes on Shopify?
Buying themes on Shopify is a clean and seamless process to limit the need for deep technical knowledge. Before you purchase it's important to try the theme first, with Shopify's try before you buy functionality, you can be confident you've got the right theme.
To note: The vast majority of paid themes and the best free Shopify themes are built by third-party developers. Meaning, support, and updates will be provided by the external developers, not Shopify.
If you require detailed and complex customizations you'll need to outsource to Shopify experts. When outsourcing always you vet potential developers. Due diligence can go a long way.
Steps to Buying Themes on Shopify
2, Shopify Theme Store
Go to the Shopify theme store.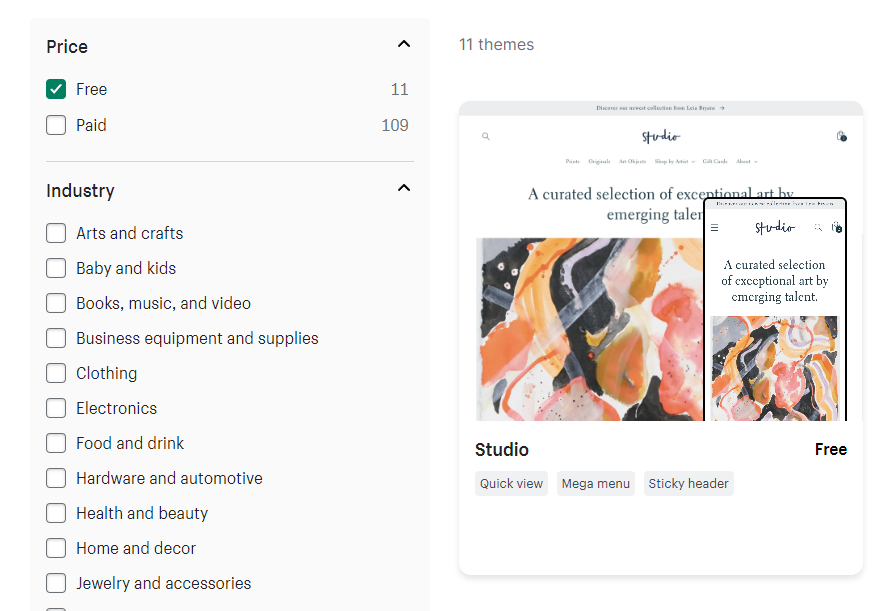 3, Try Theme
Find your desired theme and click "try theme"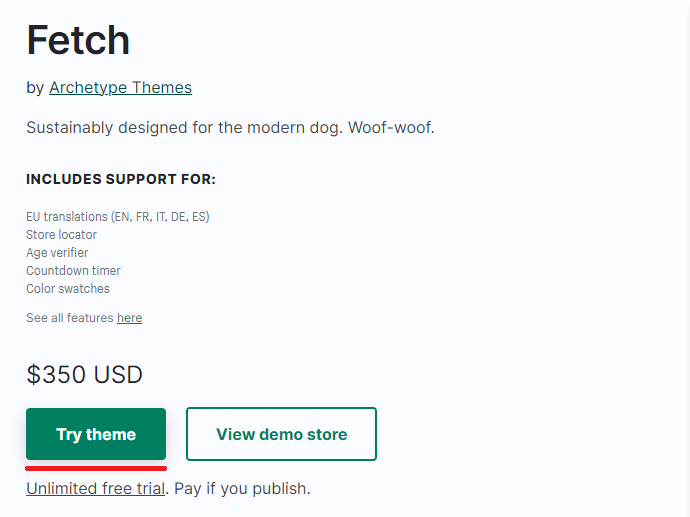 Important: You can use the theme for free until it's published. Once you publish the theme you will be charged. This applies to most paid themes on the Shopify theme store.
When you've purchased your desired theme, you must not use the theme across multiple stores. The theme is licensed to the store/account. If you do need to transfer to a new account, contact Shopify support.
The Takeaway
Buying Shopify themes from the Shopify theme store makes life much easier than using third-party vendors. But having said that, premium, well-designed, and popular themes are usually located outside of the theme store.
Always look for the right theme, rather than looking for convenience. Choosing the right theme can go a long way in helping you build a profitable eCommerce empire.
To summarize we've briefly covered:
How do I buy themes on Shopify?
What next:
Share this post, every little helps.
Subscribe to our newsletter below for tips and tricks to help boost sales.
Additional Shopify Resources
With Shopify being one of the largest eCommerce platforms on the market means you'll never be short of resources to learn how to build a profitable eCommerce business.
Kanteneo aims to be the best Shopify blog on the market, but you may require additional resources to help you on that journey. Below we've listed a top-selling Shopify book by Veronica Jeans to help you learn how to launch a profitable business.
Author