Do I Have to Pay For Inventory on Shopify?
No, you do not need to pay for inventory on Shopify. With the likes of Amazon affiliates, Dropshipping, and digital products you can most certainly find a Shopify business model where you do not need to pay for inventory, and more importantly a model that suits your lifestyle.
Choosing a Shopify business model to save you the hassle of purchasing inventory is still a viable option to date, but very much requires a heavy focus on the customer, as well as providing an outstanding service. Don't be fooled into thinking it requires less investment.
The goal here is to highlight the different types of models, and to stress the importance that no matter the business model, extreme effort is required. Forget everything you've been told by fake gurus! Every business will take years to nurture and build!
Swiftly moving on, there are three types of business models that do not require you to pay for inventory, and that's:
Selling dropshipped products
Selling digital products
Selling Amazon products
Utilizing dropshipping, digital downloads, or amazon affiliates will yield the call to that burning question of " Can I sell through Shopify without having a inventory? " and as stated above, the answer is yes, but it's key to point out that each possesses challenges and benefits, but nonetheless, if you build it right, then greener pastures await.
Selling Dropshipped Products on Shopify
Dropshipping is not for the faint of heart and requires much more than installing Shopify dropshipping apps and hoping you'll become a millionaire. We've witnessed many times where Shopify retailers have miserably failed! Primarily due to joining a Shopify Facebook group created by a fake guru stating how easy it is to make thousands per month. This does not work! Those "gurus" are making money from you!
Having said that, utilizing dropshipping to void yourself of inventory can prove to be a lucrative business model if you focus on:
Solid UX
Great customer service
Shipping transparency
Marketing
Building a brand
Drop shipping on Shopify has never been easier but before proceeding, arm yourself with enough knowledge before venturing into the wild.
Related articles to help guide you on your eCommerce journey:
To really understand what it takes to build a store without paying for inventory check out the dropshipping examples below:
If you opt for dropshipping always purchase a theme that's clean, fast, and has a solid focus on UX, and the customer journey. Check out theme forest for the best themes on the market.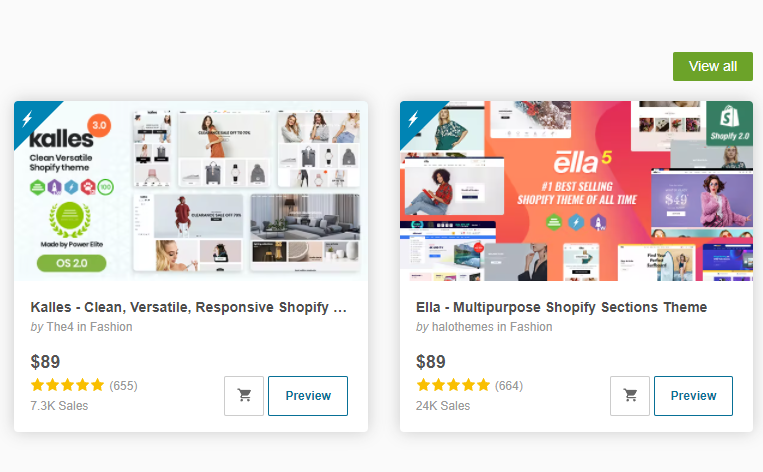 ThemeForest
Selling Digital Downloads on Shopify
Selling ebooks on Shopify, or even Shopify subscription digital products, is the next step up from dropshipping - assuming that you can create killer products.
Opting to sell bespoke digital products enables you to not worry about the obvious flaws in dropshipping.
You'll no longer need to worry about lengthy shipping delays, poor profit margins, and not to mention worrying about low-quality products.
Here are some examples of stores that have built reputable stores selling digital products:
Selling Amazon Products on Shopify
Using Amazon products on Shopify is a hidden gem! You'll no longer need to worry about dropshipping, or creating digital products.
When done right, all you'll ever need to do is market your store and maintain the listing without the need to pay for inventory. It's key to point out that you will be adding Amazon products to your store with pricing. Your users will not go through the Shopify checkout process, but rather, be redirected to Amazon.
From a technical standpoint, you'll want to recruit a freelancer developer to add a custom link section (input field) on the product page theme editor, this will allow you to add a link per product.
You should also consider hiding the "view cart", "add to basket" and "checkout" links/buttons.
If you're struggling with the technical implementation check out Upwork to recruit an affordable freelancer.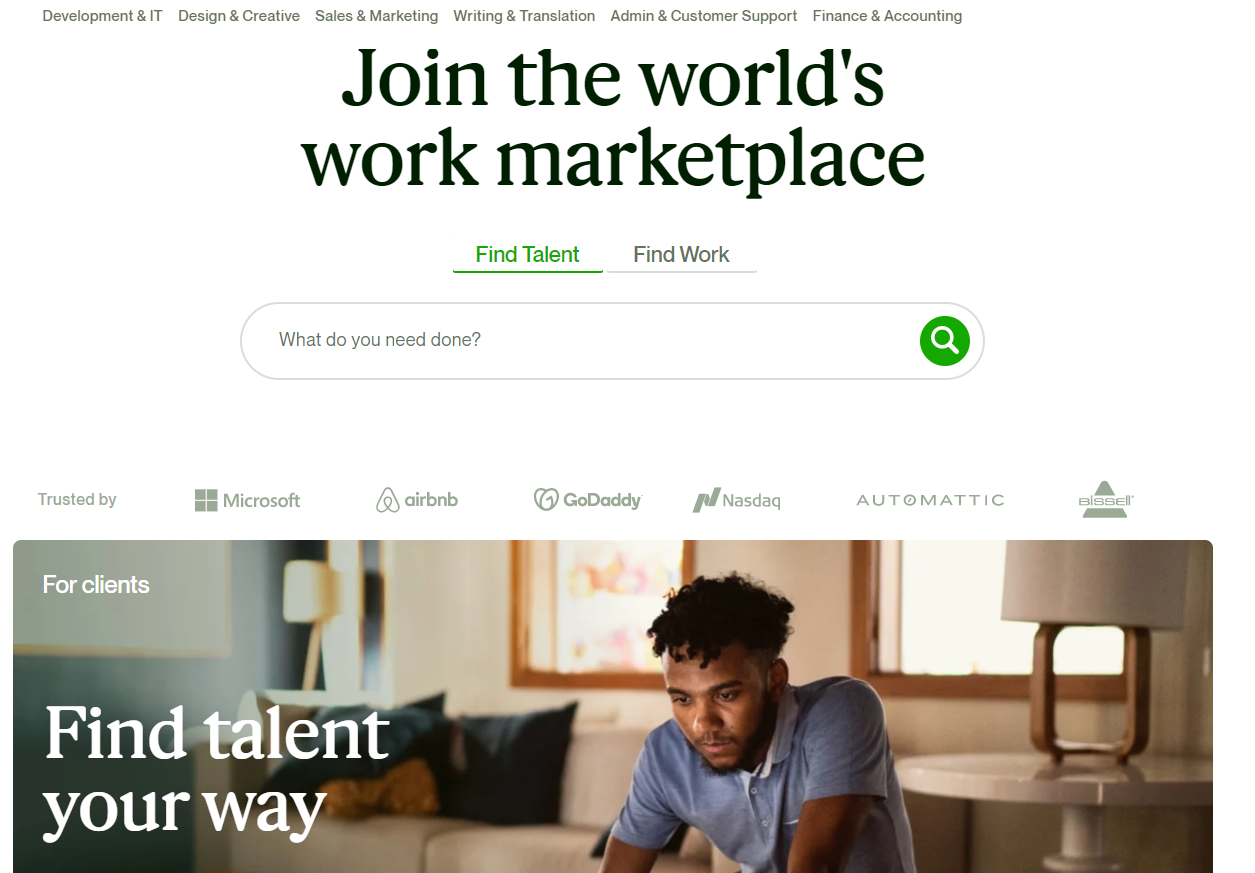 Upwork
The Takeaway
Whilst dropshipping and selling digital products voids you from paying for inventory, it is not without risk.
Many before you have failed and continue to fail. Creating a Shopify store is easy, marketing and building a solid business takes time and a lot of hard work.
Take the time to understand all aspects of running an online business before jumping in.
To summarize we've briefly covered:
A brief overview of the different business models you can start without paying for inventory
What next:
Additional Shopify Resources
With Shopify being one of the largest eCommerce platforms on the market means you'll never be short of resources to learn how to build a profitable eCommerce business.
Kanteneo aims to be the best Shopify blog on the market, but you may require additional resources to help you on that journey. Below we've listed a top-selling Shopify book by Veronica Jeans to help you learn how to launch a profitable business.
Author