Best Shopify Themes to Build a Profitable Store [Free & Paid]
Starting a Shopify business is an exciting process, but finding the best Shopify theme can be somewhat challenging.
One of the essential steps of setting up a Shopify store is choosing the best Shopify theme to make your store look professional, stunning, and profitable.
Themes are worth paying close attention to, and in doing so, dictates whether your store is optimized, performant, and has the best opportunity at being a revenue generating monster.
Again, it's vital to opt for trusted and suitable themes since they play a role in whether your Shopify store will be a success or not.
Below we'll answer the most common questions and highlight the best free Shopify themes and the best premium Shopify themes.
Is it Worth Buying a Theme on Shopify?
Well, generally speaking this is where you need to evaluate your own technical ability. You see, when using a free theme it is your responsibility to rectify any issues that may arise. Issues may include:
Performance degradation
Unknown theme bugs
Technical SEO issues
A free Shopify theme is a great starting point, but if you are serious about building a solid reputable online business, you'll really need to consider purchasing a theme.
Most themes purchased come with developer support - meaning any bugs encountered will be fixed. This does not include feature requests. Whether Free or purchased, any feature requests will need to be implemented by you, or outsourced using services like Upwork - unless, of course, a feature request is added to the next version of the theme.
So, in short, yes, it is worth buying a Shopify theme from Shopify.
That aside, a cheaper alternative will be purchasing themes from Themeforest. With the same developer support at more affordable rates, you can't go wrong.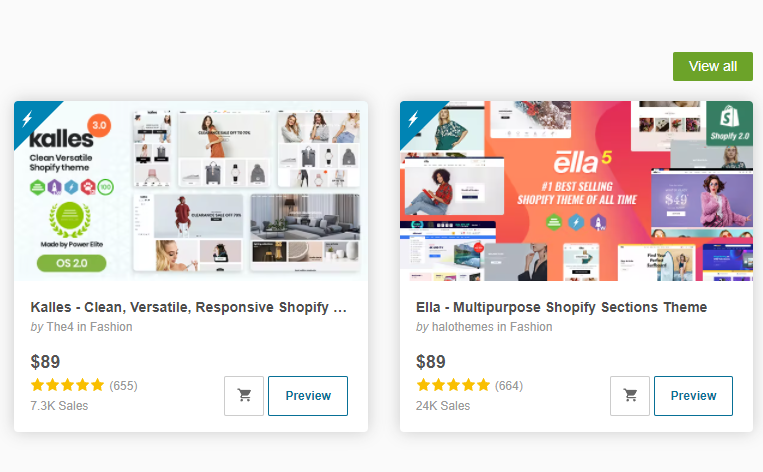 ThemeForest Shopify Themes
What is The Best Free Theme to Use on Shopify?
Without a doubt, the Debut theme. This is the default theme when first signing up to Shopify.
Whilst the lack of design leaves a less than desirable impression, it is worth noting that the debut theme was designed to be amazingly performant, easy to navigate, and most importantly designed to get you started as quickly as possible.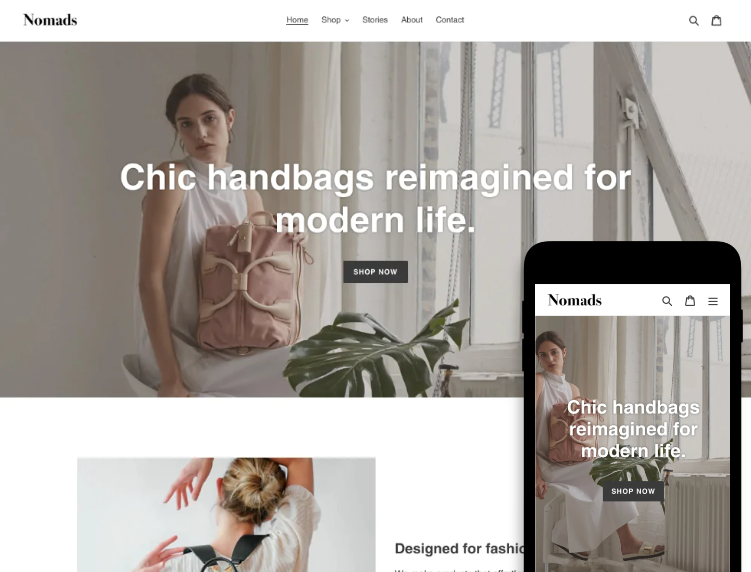 Debut Theme
What is The Highest Converting Shopify Theme?
This has to be Ella on ThemeForest - with a whopping 26k+ sales, and a 5-star rating, you are most certainly purchasing a theme with premium functionality.
Ella is the pinnacle of success when it comes to Shopify themes, it is an all-in-one theme, boasting multiple layouts and styles that allows Shopify store owners to build a simple or complex structures, using multip layout options or one of the many child themes.
With Ella's primary focus on visibility, this will be a sure-fire way to put your products in the spotlight - thus increasing conversion, and more importantly, revenue!
Ella's core features:
Incredible UI/UX
Mobile Optimized
Banner and product blocks
22+ homepage designs and skin layouts
9+ shopping pages
12+ layout options for product pages
Multiple headers
Multiple footers
And much more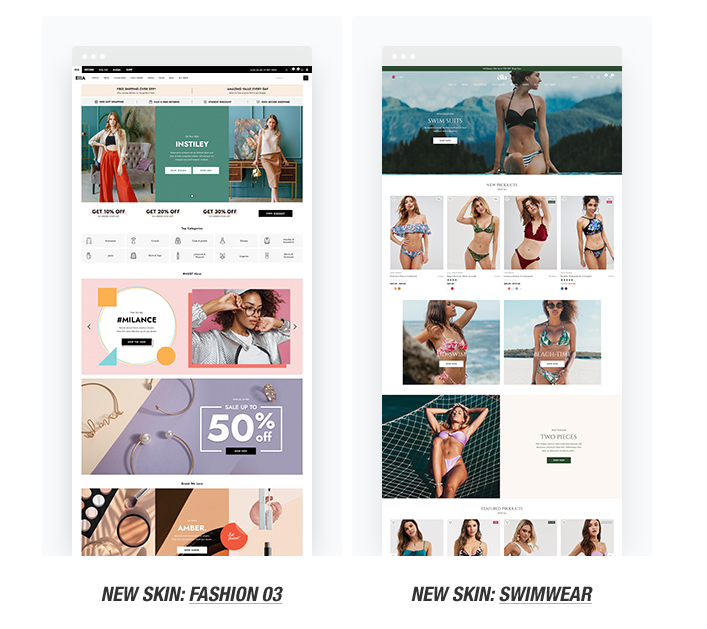 Ella Theme
The 4 Best Premium Shopify Themes
Best Free Themes for Shopify
The Takeaway
Having the ability to pick and choose Shopify themes is an amazing feeling, the day of knowing the depths of tech to run a successful eCommerce store are long gone.
However, most Shopify store owners do require some level of modification to their themes - this is where spending that little extra on a paid theme goes a long way!
For example - you are just getting started and you opt for the narrative theme, you then come to realize that the layout, structure, and the overall flow no longer meet the requirements, or you just don't like the theme. Well, it's as simple as duplicating the current theme (always take a backup!) > install the new theme > modify > and release.
Now of course, if it's simple functional changes, and you don't have coding experience, outsource the work! As we say, always use a service that protects you, and your money - leverage Upwork, and never hire from social media, unless a level of due diligence has been performed.
To summarize we've briefly covered:
Best free themes
Best premium themes
Is it worth buying a theme on Shopify
What is the best free theme to use on Shopify
What is the highest converting Shopify theme
What next:
Additional Shopify Resources
With Shopify being one of the largest eCommerce platforms on the market means you'll never be short of resources to learn how to build a profitable eCommerce business.
Kanteneo aims to be the best Shopify blog on the market, but you may require additional resources to help you on that journey. Below we've listed a top-selling Shopify book by Veronica Jeans to help you learn how to launch a profitable business.
Author