Why Social Proof Is Important And Everything You Need To Know
The market is getting increasingly competitive, and customers are becoming savvier about purchasing online. This puts pressure on business managers to put in extra effort to establish a brand image with credibility and content to entice the target audience.
This is where social proof comes into play, as it will provide you a chance to prove that you offer an impeccable customer experience through your customers' reviews and feedback. This strategy will encourage potential customers to buy based on proof that your satisfied customers rave so much about your products or services.
Social proof will turn visitors into potent leads. This will increase your chances to convert them into buying customers to boost your sales to conversion ratio and ROI.
Social proof is all about striking an emotional chord, and to demonstrate that your business is reputable, and trustworthy.
Increasing brand positioning through social proof will entice your target audience to purchase. Therefore, you need to understand your customers and how their psyche works. That said, a customer always wants to buy from a credible business, and social proof can help you build a trustworthy reputation in the market.
This post will be your guide to learn everything there is about social proof, its use, and which channels you can use.
1, What is Social Proof
Social proof is an idea of making the most of your social influence to establish a credible brand image.
You can:
Publish and share customer feedback
Engagement with followers, affiliations, and partnerships to demonstrate your competitiveness and expertise in your industry.
Having positive social proof of your brand makes a potential customer feel good about doing business with you. They are more likely to follow the crowd already buying from you.
Social proof can be a vital component of executing your products and services' landing page strategy. You can use testimonials, user reviews, and trusted icons to help your customer feel confident about buying from your business.
2, What Experts Say About Social Proof
According to Talia Wolf, founder of GetUplift, different types of social proof can trigger different emotions in your consumers. You can use social proof to spark a particular emotion that will influence a visitor to buy from you.
Joel Klettke of the Business Casual Copywriting believes that social proof is critical that it will never reduce the conversion rate of the landing page. In fact, third-party proof of your service adds more weight to your claims and reinforces your brand's messaging.
3, Social Proof Examples
Whilst the above-mentioned expert thoughts, and knowledge may become overwhelming to digest, sometimes you need a gentle nudge in the right direction! This is where the following 16 social proof methods may highlight a strategy you can follow.
3.1, Case Studies
You can use both old and recent case studies with in-depth and data-driven analysis of your product or service rendered to existing customers. This can be extremely helpful social proof for b2b marketing such as software houses, digital marketing agencies, etc.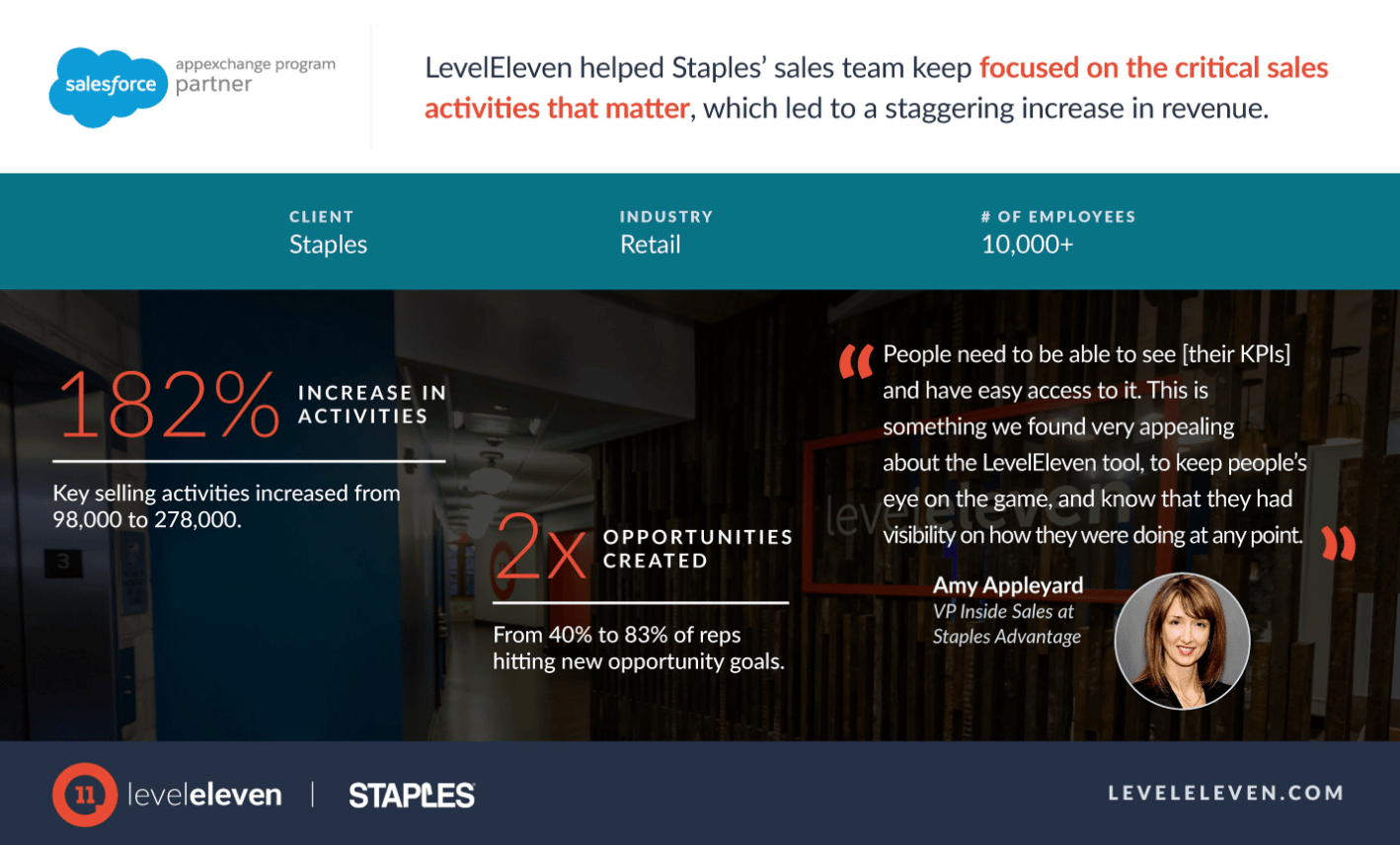 Source DocSend
A case study will introduce your client/customer and the challenge you had solved. The case study will then dissect what strategy you used and how it solved your client's problem—reading this detailed report of how your brand works may encourage similar potential customers and b2b clients to seek your assistance.
3.2, Testimonials
A short and sweet recommendation from your satisfied customers goes a long way. You can use the testimonials on your website, landing pages, and social media posts for maximum impact on the target audience.

Source The Hoth
However, always legitimize the testimonials with pictures, customer's name, company and job role, etc. This will make your testimonial appear more credible, which will eventually translate into establishing the credibility of your product or service.
3.3, Reviews
Reviews are similar to testimonials, and you can use them as social proof for specific products and services. Suppose you are offering products and services that are overly technical with loads of competitors in the market. In that case, your customers' reviews can help you gain a competitive edge in the market.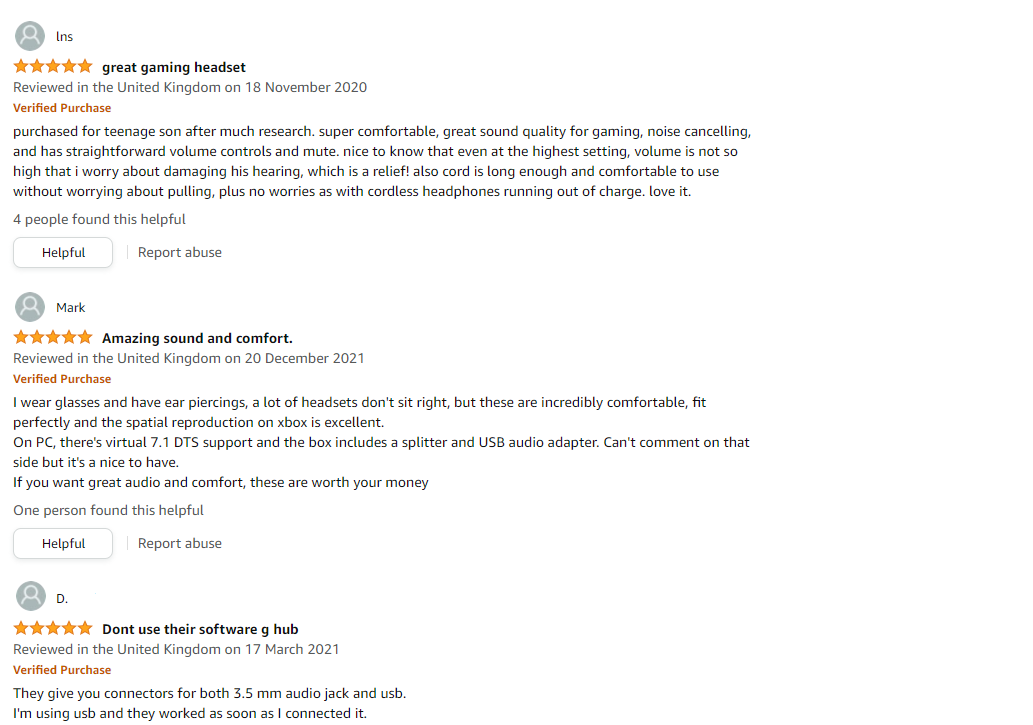 Source Amazon
Let your current customers tell potential ones why they should choose your business over other available options in the market. 97% of the customers say they decide to buy from a business after reading existing customers' reviews.
3.4, Social Media
Whether it is your brand ambassador tweeting about your business or a customer praising your services, use it to your advantage as social proof. You can use Facebook posts, Instagram comments, Tweets mentioning good things about your business to boost your trustworthiness.
Save every good thing someone has to say about you on social media. You can showcase it on your landing pages, websites, and other platforms to add oomph to your marketing campaign. Although most effective for consumer marketing, you can also use it for b2b digital marketing as well.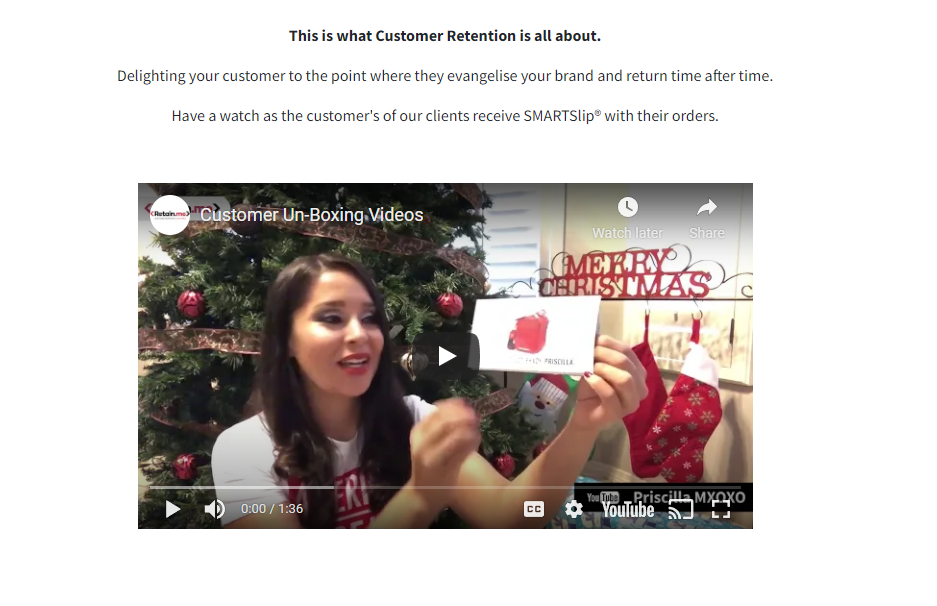 Sometimes managing social activity is tough work, you don't need to struggle with managing all social media profiles!
Leverage the power of affordable tools, use Sprout Social to manage all of your social media profiles from a single platform: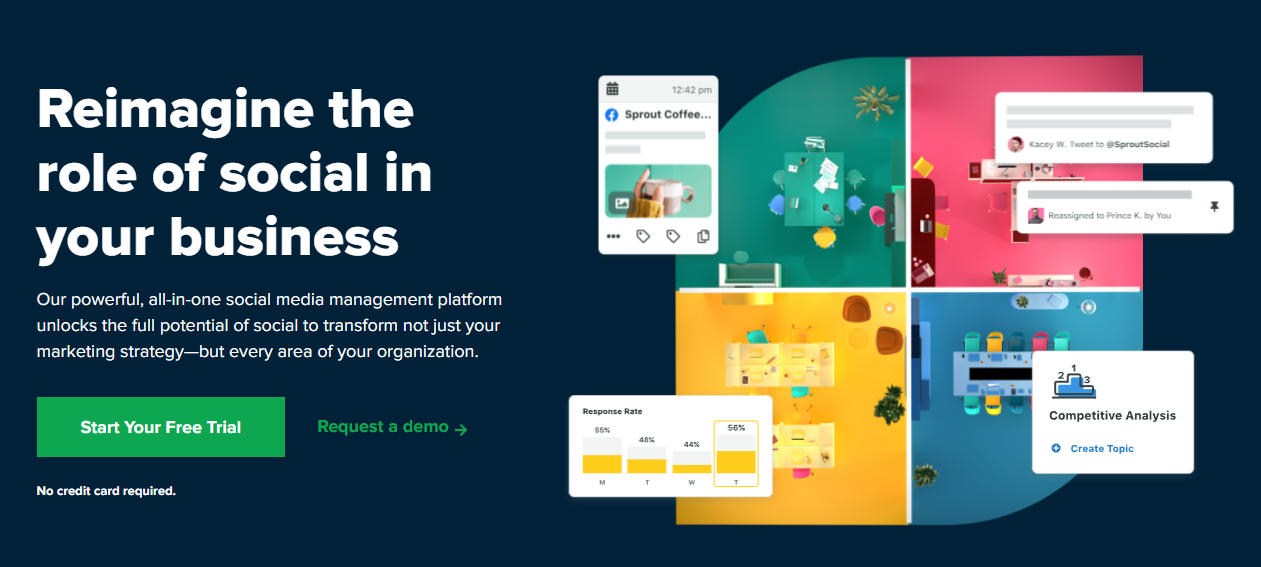 Sprout Social
3.5, Trust Badges
Add logos of as many trusted icons as you can on your website and landing pages. For example, if you have ISO certifications, why not add ISO trusted badge. Similarly, you can use badges and icons of any government and trusted private icons to solidify your social proof.
Add Better Business Bureau (BBB) badge to your website and landing pages. Clicking on this badge will take potential buyers to the BBB page containing reviews and feedback about your products and services.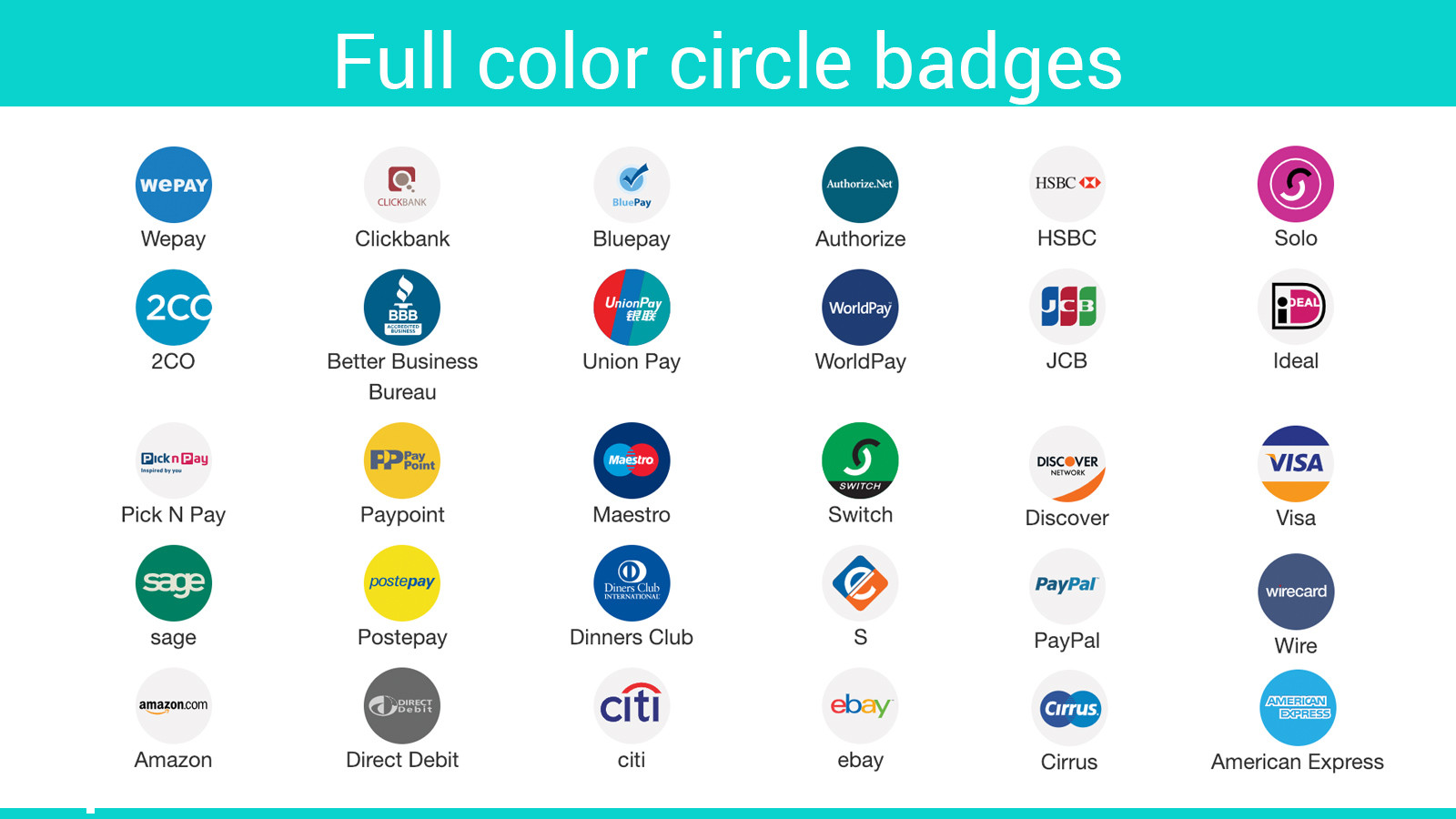 Source Shopify App: Trust Badges
Add Facebook, Instagram, Twitter, and LinkedIn icons for people to learn about your social media presence. This is a great way to directly target the audience to sources that contain all your social proof.
3.6, Data and Figures
Nothing speaks louder than clearer than the numbers and figures. The high sales speak volumes about your popularity and demand in the market. This social proof will sell your brand to potential customers without uttering a single word.
Have you ever tried downloading an app from GooglePlay or App Store? When you are unsure about the new app type you search for, you look at how many people have downloaded the app.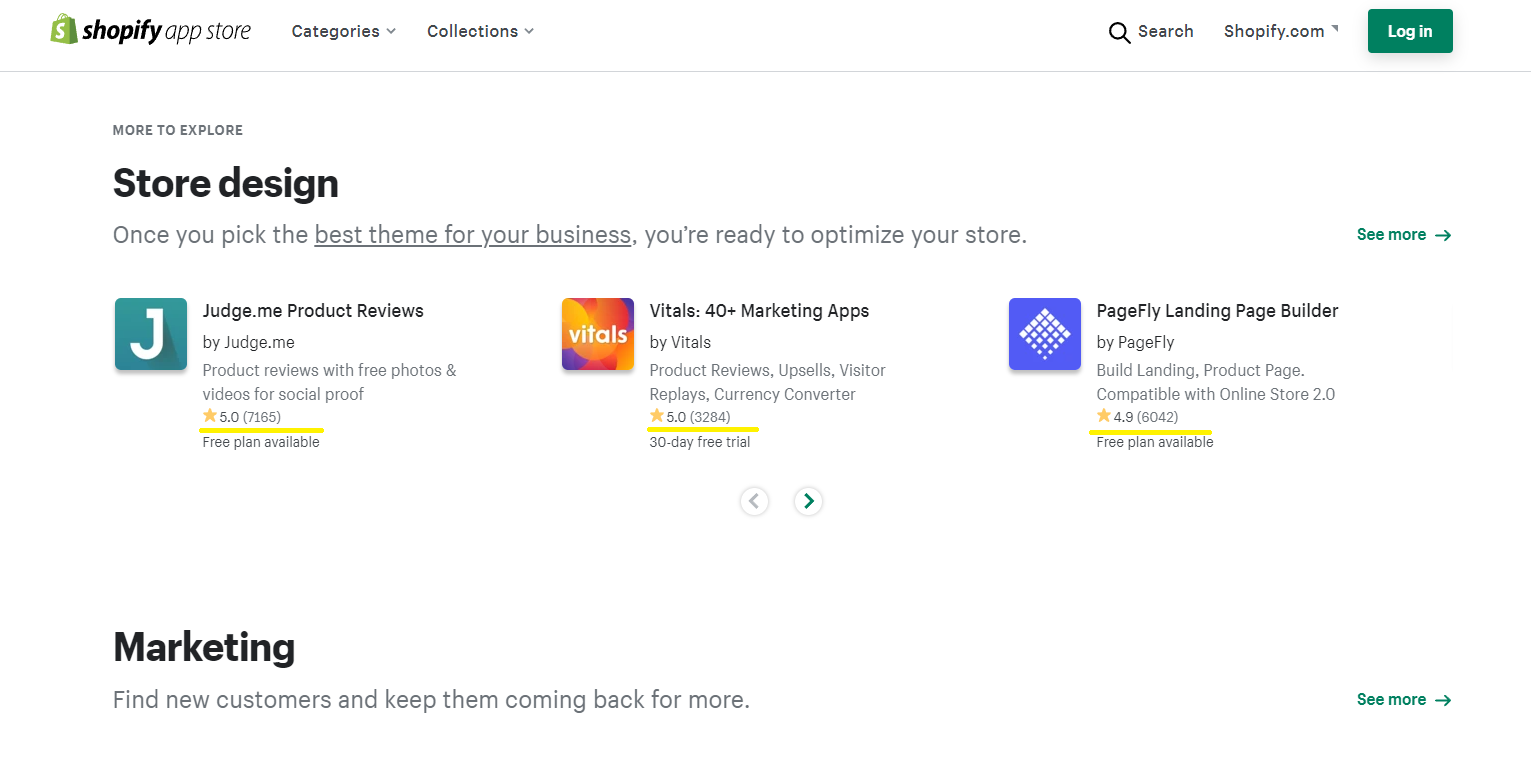 Source Shopify App Store
You will most likely select to download with the most downloads. This is because psychologically you believe that people must really trust this app, and so should you. The same principle applies here; the figures and data sell itself.
3.7, Storytelling
Storytelling can help you build an articulate and cohesive narrative of your social proofing. You can actually build a story behind every customer interaction that will lead to customer feedback, testimonial, or review.
This will be like watching the entire journey of a customer from first coming in contact with your brand, buying from you, and then feeling satisfied by what you have to offer. This story followed by visual or verbal feedback or customer reviews will certainly strike an emotional chord with potential buyers.
3.8, Implied Social Proof
Most social proofs you come across are actually direct. Sometimes passive can be the most persuasive strategy to get your message across. For instance, you are a laptop seller. Instead of saying "buy the best laptops from us," you can use a different strategy like "do you want to be staying ahead in school assignment submissions?"
This will imply that you are not selling the laptop, but the students need to buy your laptop for faster speeds.
3.9, Activity Social Proof
Most landing pages have details such as "number of customers served" as social proof. Similarly, upcoming events, ongoing activities, and even lifestreaming are great ways to demonstrate your social presence in the digital domain.
3.10, Blog for business
Business blogging is the holy grail to social proof, when providing inteful and tangible information, it can lead to becoming a thought leader and niche expert.
Blog for business should be a primary social proof tactic, which in turn will lead to an engaging audience.
4, How to Use Social Proof in Your Marketing
Here are some ways you can use social proof in your digital marketing campaign.
4.1, Collaborating with Influencers
Collaboration with social media influencers, especially Instagram, is a great way to micro-market your business. Influencers are social media celebrities with a considerable number of followers, reaching hundreds of millions.
You can sponsor the influencers to vouch for or highlight your achievements and request their followers to check you out. This is one of the most cost-efficient means to create social proof via celebrity in the online world.
You can even pay social media influencers or other celebrities to become your brand ambassador. A celebrity does not mean a TV or film star. Any industry expert can also be a celebrity. Whoever it is, an ambassador would wear your brand's badge proudly on their social media posts and appearances. This will make the target audience believe in your brand even more.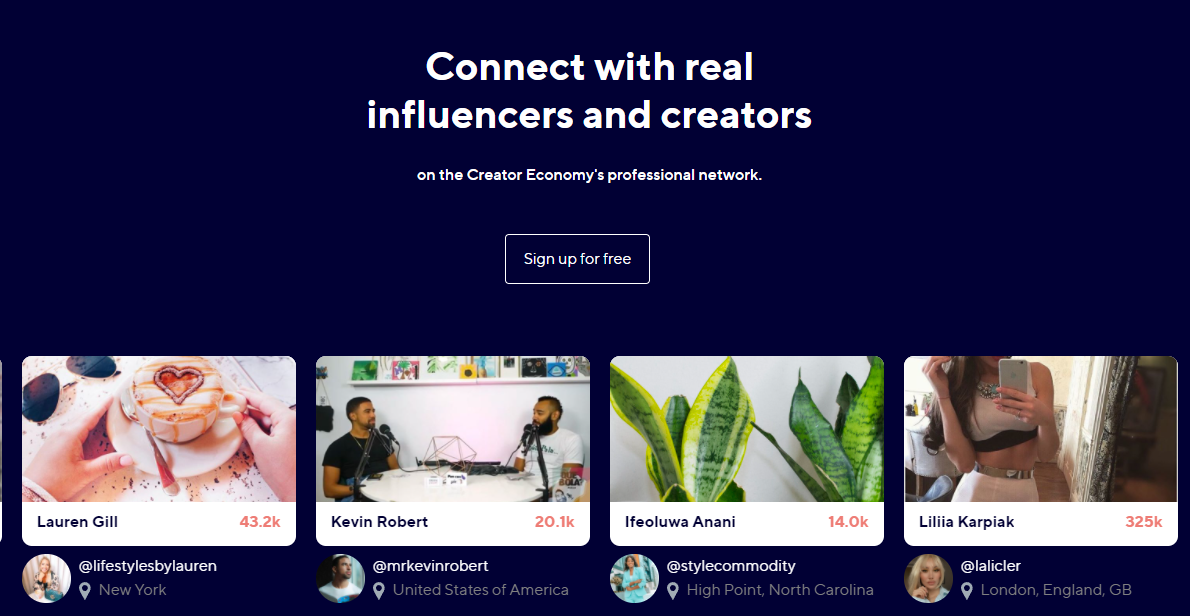 Influence.co
4.2, Leveraging Experts' Opinion on Your Social Pages
Requesting collaboration from industry experts to appear on your social media profile and express their interest in your brand is great for creating social proof. Industry experts taking over your social media pages will positively influence and motivate customers to establish a positive association with your business.
This collaboration will be mutually beneficial for the experts as well as your business. How? Well, both of you will get to increase your outreach by targeting each other's audience.
You can also invite experts as guests to join your live streaming on social networks such as Facebook and Instagram. Such live collaboration will give valuable insight to your target audience about the industry. It will not only work as social proof but offer your audience value-added service without any extra cost.
4.3, Receive Shout-Outs
Another fun way to generate social proof is to receive shout-outs from your customers on social media pages. Your customers' enthusiasm for your product will show other potential buyers the love your existing clientele have for your brand.
You can even use your customers' shout-outs as a testimonial on your website and landing page. This will be like a quick snap version of how highly your customers rate your products or services.
4.4, Sharing Your Achievements
One of the best ways to create social proof is to share every milestone you achieve with your customers and target audience. This will not only help you stay afresh in current customers' minds but also establish yourself as a dynamic and active entity in your industry.
Some milestones to celebrate include:
Achieving record sales
Gaining a "certain number" of new customers
Selling a specific number of products, services, and apps
Celebrating anniversaries
Reaching a certain number of followers on social media profiles
4.5, Showing Gratitude
If you are lucky enough, you may receive positive mentions from bigger brands, industry experts, press, or social media influencers. Leverage this as a way to capitalize on the snowball effect and mention your appreciation and gratitude in the social media post.
You can use this as social proof of your existence and expertise in the industry. Share this type of post and mention as much as you can across your entire digital presence.
5, How to Collect Your Social Proof
You may already have a strategy in mind to collect social proof for your business. However, here are 2 basic strategies every business must use.
5.1, It is Never Too Late to Start
If you do not have any social proof, it is ok – it is never too late to start this journey. You may have been late to arrive, but at least you are not engineering something that is not true. So, get active on your social media pages (create one if you do not have any).
Ask your existing customers and clients to leave reviews, feedbacks, and testimonials on your website and social media pages. Do not just stop there; you can even create profiles on business listing sites to extend your social proof outreach.
Create free business listings on websites such as Google My Business, Yelp, Trip Advisor, etc. Ask your happy customers to review your products and services. These are third-party websites without your influence whatsoever. Therefore, having positive social proof on such platforms will sound more credible than blowing your own trumpet.
5.2, Free Giveaways
Give away complimentary products to influencers on social media and in your local community and ask them to review them. Instead of writing lengthy paragraphs of someone just talking about your product, ask influencers to describe the product articulately in a single quote. You can even ask bloggers and press reporters to review your new and existing products and services.
The Takeaway
Now that you know of all the forms and strategies for creating social proof, use any of the above-mentioned methods and techniques that suit your business needs and budget.
To summarize we've briefly covered:
Why social proof is important
What is social proof
What experts say about social proof
Social proof examples
How to use social proof in your marketing
How to collect your social proof
What next:
With business blogging at a real time high, it's now the time to start - Blogging For Business
Turn those customers into repeat customers - Customer Retention Strategies
Share this post, every little helps.
Subscribe to our newsletter below for tips and tricks to help boost sales.
Additional Shopify Resources
With Shopify being one of the largest eCommerce platforms on the market means you'll never be short of resources to learn how to build a profitable eCommerce business.
Kanteneo aims to be the best Shopify blog on the market, but you may require additional resources to help you on that journey. Below we've listed a top-selling Shopify book by Veronica Jeans to help you learn how to launch a profitable business.
Author