How to Add a Blog to Shopify in 9 Steps
Adding a blog to your Shopify store has never been more critical. When done right you'll reap the rewards of hundreds, if not thousands of targeted visitors ready to buy or sign up for your newsletter.
While adding a blog to Shopify can be completed in a few steps, you need to ask your self "how many posts can I publish per week", "Is my content targeting the correct audience", and more importantly, "Is my content providing value".
If you can write a blog post once per week, target the right audience, and provide value, there is a good chance that in 3 to 12 months your sales will increase, alongside authority and brand awareness.
Related blog posts:
Is a Shopify Blog Free?
Yes, a Shopify blog is free. You do not need to pay additional fees to utilize the blog feature.
To reiterate, it's free in the sense that you do not need to pay additionial fees. You cannot use the blog feature without building a store first - which costs. You are not paying for the blog, but rather paying to utilize the many features of building an eCommerce store.
Is Shopify Good for Blogging?
Yes, Shopify is good for blogging. Any service or platform that contains the feature to write and publish content is generally good for blogging.
The questions you should be asking that dictate whether blogging on Shopify is a success or not, is:
Is my Shopify store fast?
Have I submitted a sitemap?
Am I targeting low competition, high search volume keywords?
If you've answered yes to all of those, then Shopify is more than good for blogging.
Related blog posts:
A word of caution, If you purchase, or use a free theme that does not include the blog feature, run for the hills. A blog forms a larger part of a good marketing strategy, and more importantly, is critical to building organic traffic.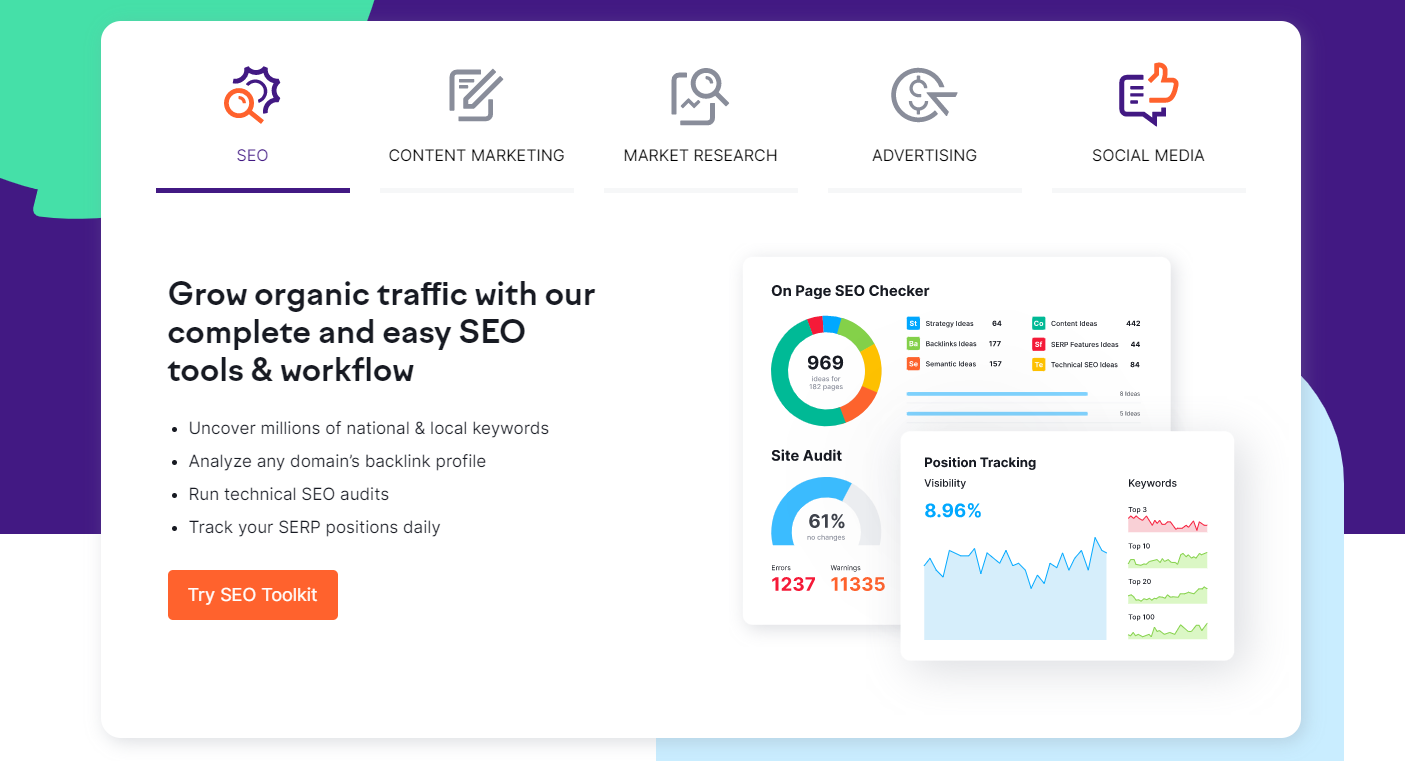 Semrush
How to Add a Blog to Shopify
Before proceeding, it's worth noting that whilst this tutorial is based on the Debut theme, all themes have a blog feature, and the process to add a blog to your Shopify store is the same.
If your Shopify theme does not include a blog feature, stop using it, and use a free or paid Shopify theme that includes a blog.
Related blog post:
Step 1: Online Store > Blog posts
Navigate to "online store", and then "Blog posts".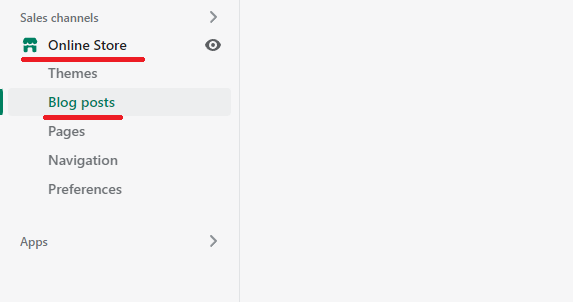 Step 2: Create Blog post
Locate and click "Create Blog post".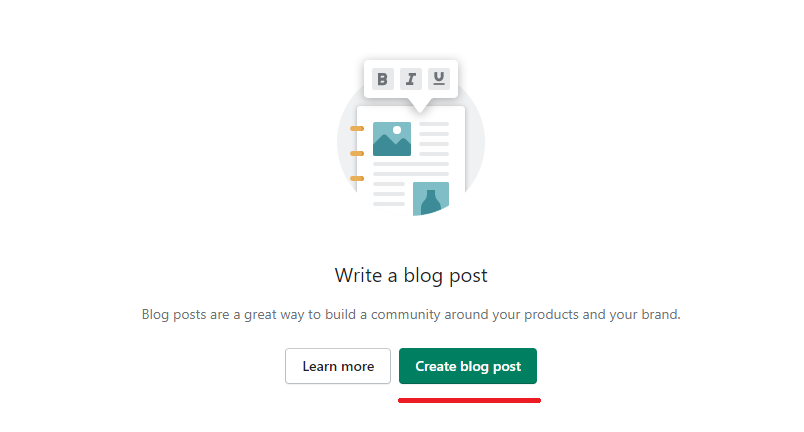 Step 3: Create New Blog
Whilst on the create new blog post page, you'll series of text editors and settings.
Find the orgnanization settings, Click the blog drop down, and then "Create new blog"
To note: The default blog on Shopify, is "news". It's important to note, that "news" implies company news, not intentful content, or rather categorized content.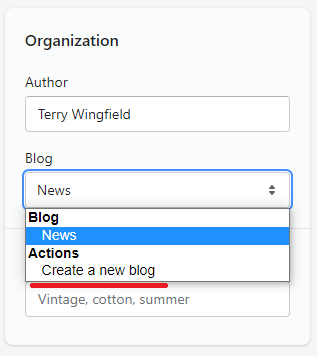 Step 4: Blog Title
Add a title to your new blog. This will appear in the URL.
Don't save just yet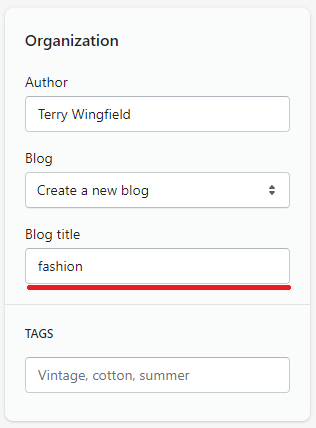 Step 5: Blog Content
Ok, we've added a new blog, now we need to add the meat of the content. Name your blog post, and add body content.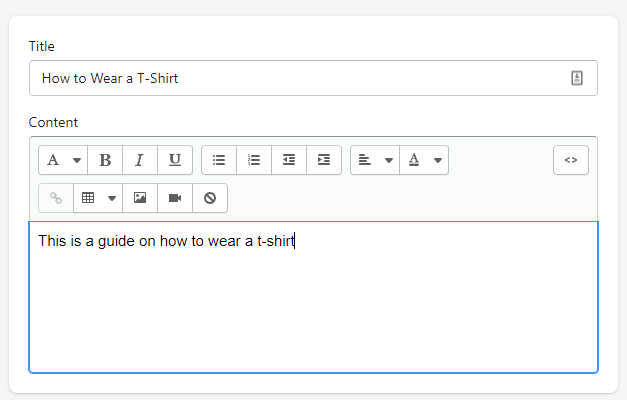 Step 6: Blog Post Excerpt
Whilst optionial, you should really add an excerpt. When ever you display your blog post on a page, whether that's the homepage, or product page, the excerpt will be displayed.
Think of it as text/content to entice the on page user to click through.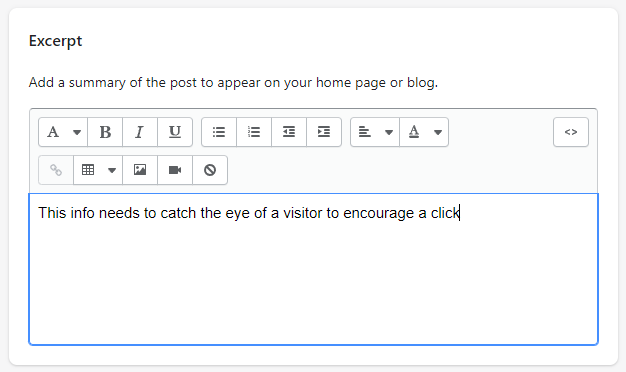 Step 7: Edit Blog Post SEO Fields
This is an important step! Add a meta title, and a meta description. If you're happy with the URL, don't edit it.
Remember, Search engines use the Meta fields!
Related blog posts:
Now click save.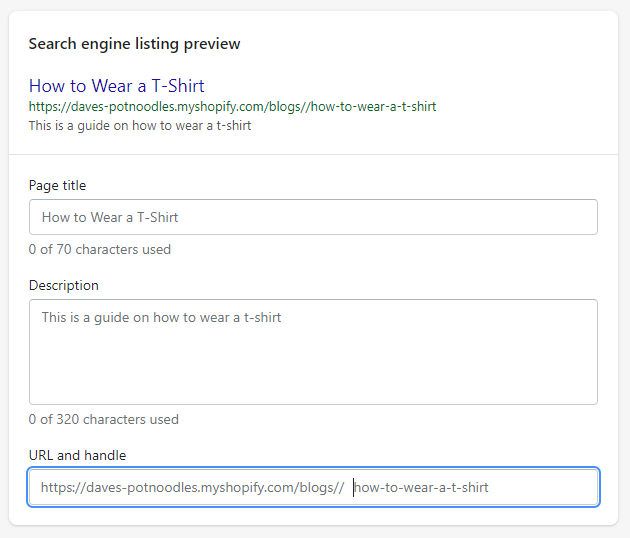 Step 8: View Blog Post
Now that you've saved, you should see a "view" button appear, click it.
At this point, you'll have a new blog post, but no way to view it from the store front.

Step 9: Confirm The URL and Page
After clicking "view" you should now see your new blog post and the blog title in the URL.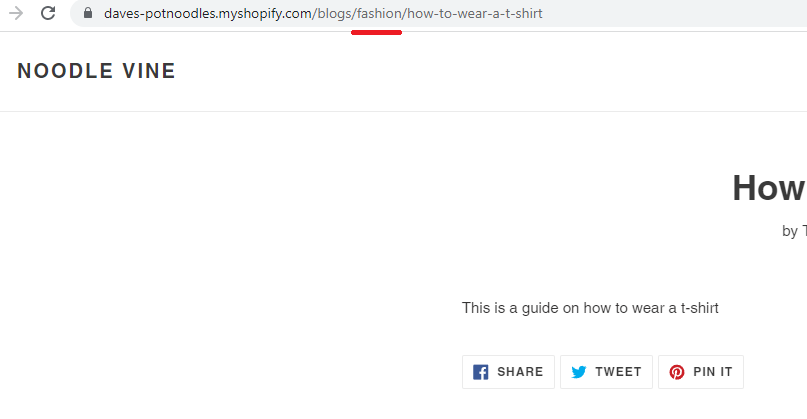 Optionial Step: Adding the Blog to the Main Menu
Great, you now have a blog but you'll need to add an entry point - a link on the store front.
We've created a blog post detailing the process of creating a menu here:
After you've added the link to the blog, navigate to your store front and confirm you can see a link in the main menu, and click it.

Confirm you can see the blog post on the blog page, and the URL is in tact.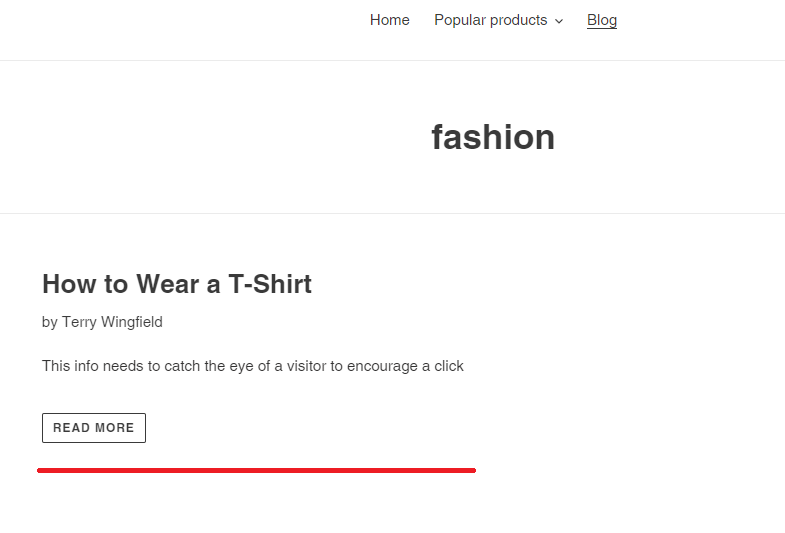 Awesome Work! You've successfully added a blog to your Shopify Store!
The Takeaway
The path to success is a winding, and a confusing one to take, but patience, consistency, and determination is all that is needed to build a solid ecommerce business.
Do more than the average pop-up Shopify store, stand out from the crowd, and start blogging for ecommerce - you'll be surprised on how much you learn.
Blogging on Shopify, or rather blogging for ecommerce is still somewhat ignored. Most new store owners simply jump on the ad band-wagon with little thought on longevity, and budget.
Organic traffic will always be the most desired strategy, but you have to invest the time and expect little to no ROI in the first few months.
To summarize we've briefly covered:
How to add a blog to Shopify
Is Shopify good for blogging
Is a Shopify Blog Free
What next:
Additional Shopify Resources
With Shopify being one of the largest eCommerce platforms on the market means you'll never be short of resources to learn how to build a profitable eCommerce business.
Kanteneo aims to be the best Shopify blog on the market, but you may require additional resources to help you on that journey. Below we've listed a top-selling Shopify book by Veronica Jeans to help you learn how to launch a profitable business.
Author