20+ Best Marketing Tools You Need Right Now
There are thousands of marketing tools on the market, but knowing which marketing tool is the right one is a challenging process. Nonetheless, we've listed the best marketing tools to help growth, scale, and more importantly, brand visibility.
In a world filled with stiff competition, you need to stand out, and you most certainly need to be an authority in a highly competitive niche.
Being an authority is no easy feat, but with the right marketing strategy, and a handful of tools you can dominate the market.
The marketing tools listed below include every eventuality for a well-structured marketing strategy - tools listed cover the following:
Email Marketing
Video Marketing
Social Media Automation
Social Media Marketing
Marketing Management
Personalized Direct Mail
Push Notifications
Keyword Research Tools
YouTube Marketing
Related blog posts:
Email Marketing Tools
ConvertKit
Description: We've covered ConvertKit throughout our blog, and to this date remains the number one email marketing tool!
ConvertKit is a leading email marketing service that helps content creators, marketers, and retailers in building, managing and growing their email lists. It comes with all the basic email marketing features such as an email newsletter, automation, sign-up forms, landing pages, and intelligent flows.
Moreover, it also provides email templates, custom domain management, reporting, integrations, and retargeting.
ConvertKit is a complete email marketing suite for both individuals and businesses who want to start their email marketing campaigns without any hassle.
It's key to point out that if you're looking free email marketing tools, you may find it tremendously difficult, BUT most are free to a certain degree, especially if you are just getting started!
For example, ConvertKit offers a free plan with up to 200 subscribers and a basic feature set to get you started as quickly as possible.
With that in mind, we believe ConvertKit is the best email marketing platform.
Price: ConvertKit has three plans, supporting most budgets. The first plan, the Free plan, allows 300 subscribers, and the following standard features:
Unlimited landing pages
Unlimited forms
Unlimited broadcasts
Audience tagging and segmentation
Sell digital products & subscriptions
Community support
The second plan is the creator plan, priced at $15 per month, allowing 300 subscribers, and the additional following features:
Live chat & email support
Free migration from another tool
Automated email sequences
Visual automation builders
Third-party integrations
One additional team member
Finally, the third plan is the Creator Pro plan, Costing $29 per month, and up to 300 subscribers.
Unlimited team members
Newsletter referral system
Subscriber scoring
Advanced reporting
It's worth noting that when exceeding 300 subscribers, the cost increases. Nonetheless, still affordable.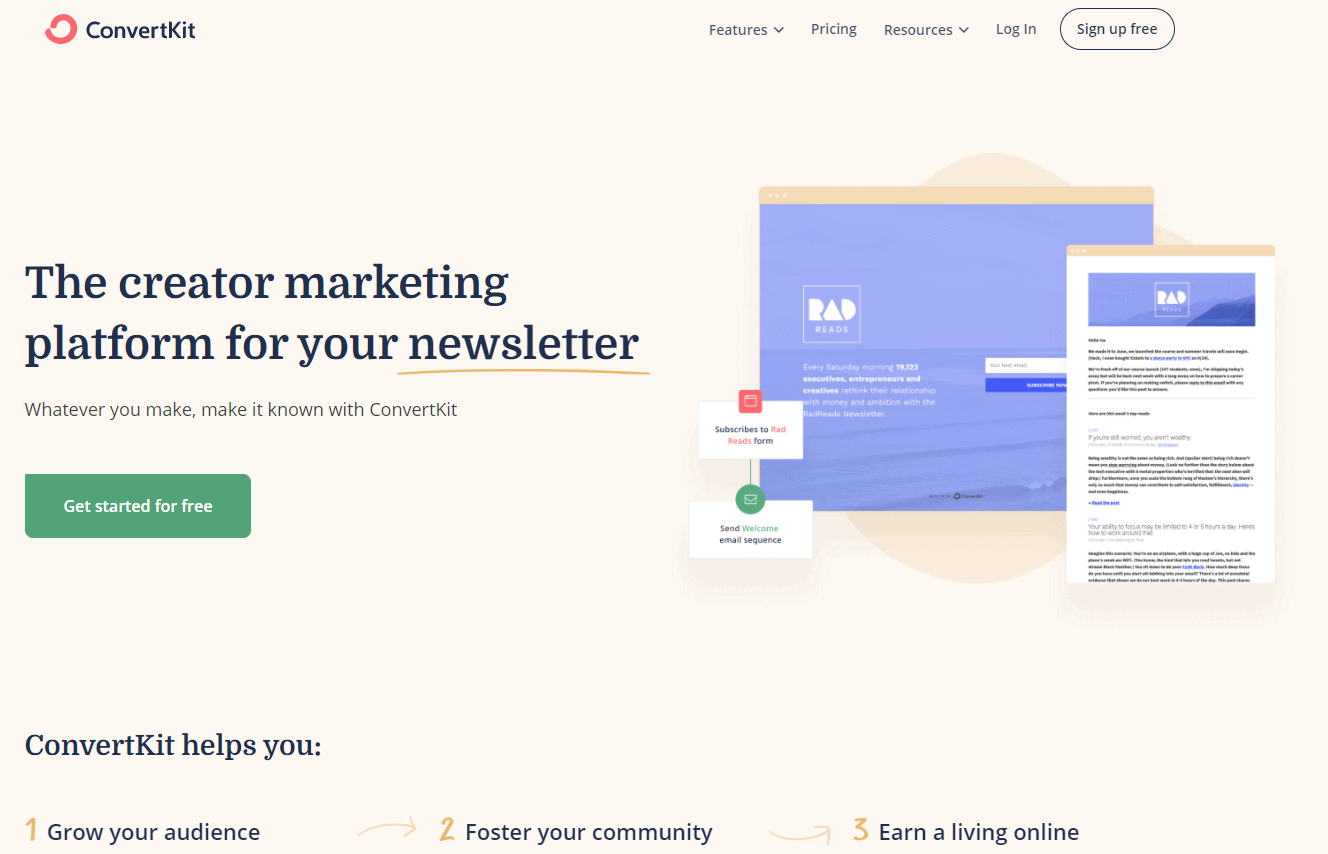 ConvertKit
Direct Mail Services
Personalised Direct Mail - ZapPost
Description: Personalized direct mail is still the unknown for many, but with the right marketing strategy, direct mail can increase sales, and brand awareness in as little as the first campaign.
ZapPost is new to the market, however, ZapPost goes above and beyond to ensure a smooth onboarding process, whilst offering affordable rates.
Sending personalized direct mail on a product launch, event, wishlist, new customer, VIP customer, and much more, is a surefire way to capture the hearts and minds of potential customers around the world.
ZapPost Integrations:
Price: ZapPost has four plans:
Basic - 500 zaps per month, costing 60p per zap
Standard - 1000 zaps per month, costing 55p per zap
Pro - 2500 zaps per month, costing 50p per zap
Premium - 5000 zaps per month, costing 47p per zap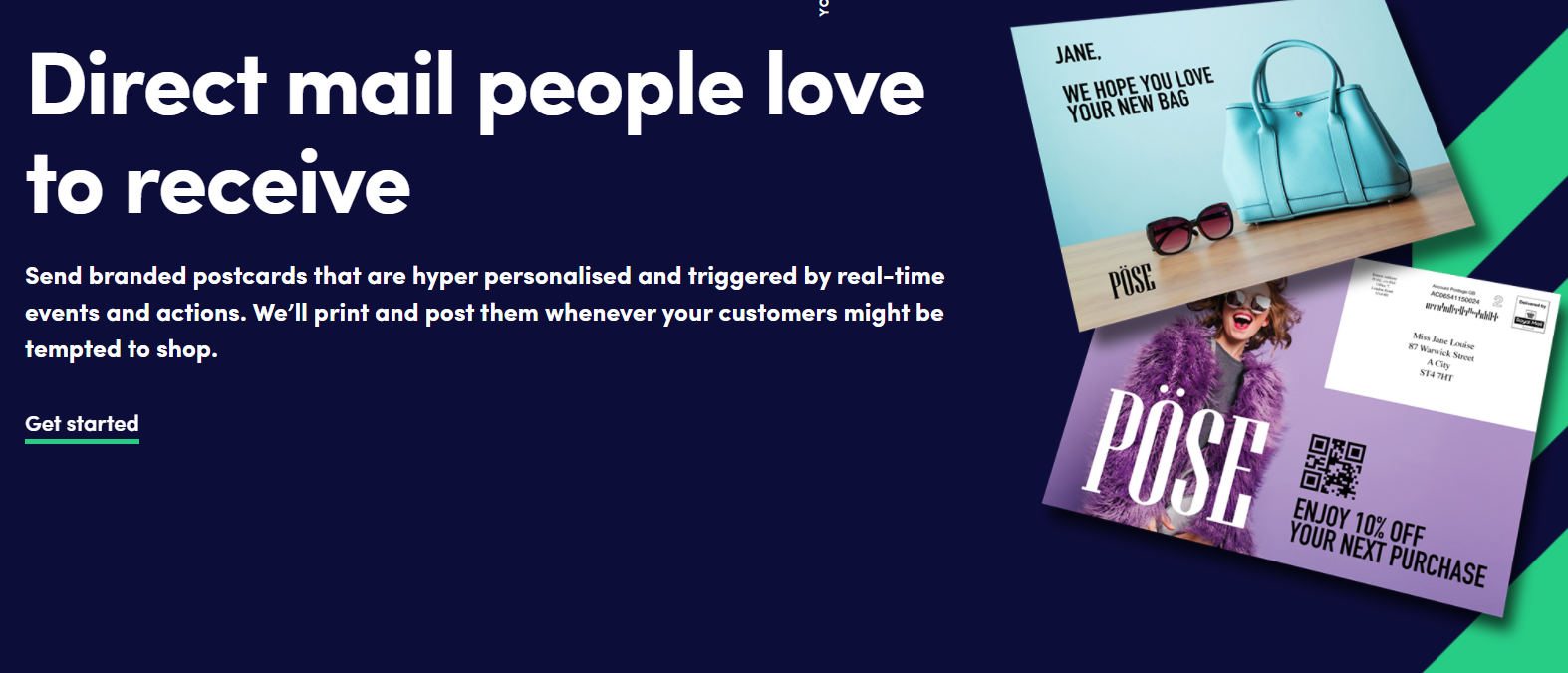 ZapPost
Social Media Marketing Tools
Push Notification Apps
Subscribers
Description: Subscribers.com is a push notification tool for mobile and desktop platforms. It's one of the best marketing tools for Shopify stores, SAAS companies, niche blogs, and business websites.
Besides email newsletters, social media posting, and online advertising, push notifications are an effective engagement strategy for sending a bite-sized message to your audience.
Not only does a push notification system open up another communication window with prospective customers, but it could also increase the conversion rate.
It's an excellent push notification tool that supports multiple web browsers, RSS feed, multiple dashboard users, welcome drip campaigns, push notification scheduling, and more.
Price:
Free plan supporting up to 200 subscribers with limited features
The growth plan costs $39 per month per site and allows up to 10,000 subscribers
The elite plan is priced at $59 per month per site and comes with several additional features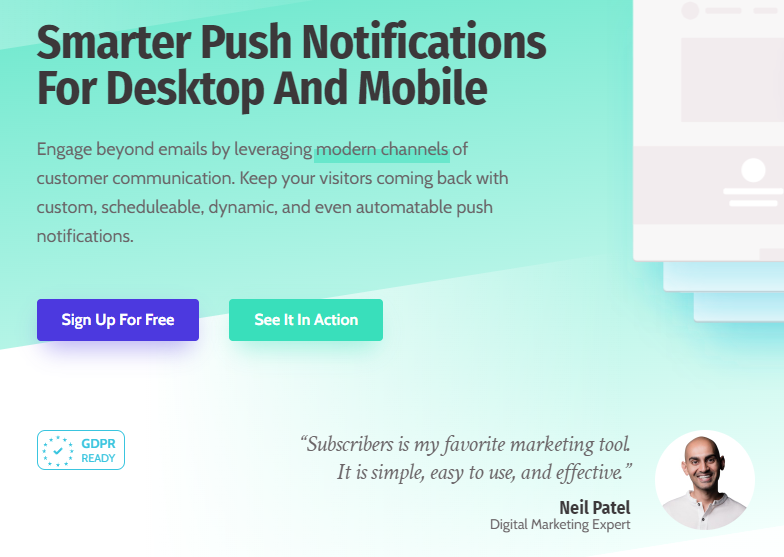 Subscribers
Keyword Research Tools
SemRush
Description: SemRush is a well-known SEO analysis tool for checking a website's keywords, backlinks, page rankings, organic traffic, and other SEO statistics.
It becomes an essential SEO tool for those marketers who target keywords, publish blog content, and improve their site's organic ranking on Google.
SemRush is not a cheap tool, but it surely is one of the most successful and widely used keyword analysis tools in the digital marketing world.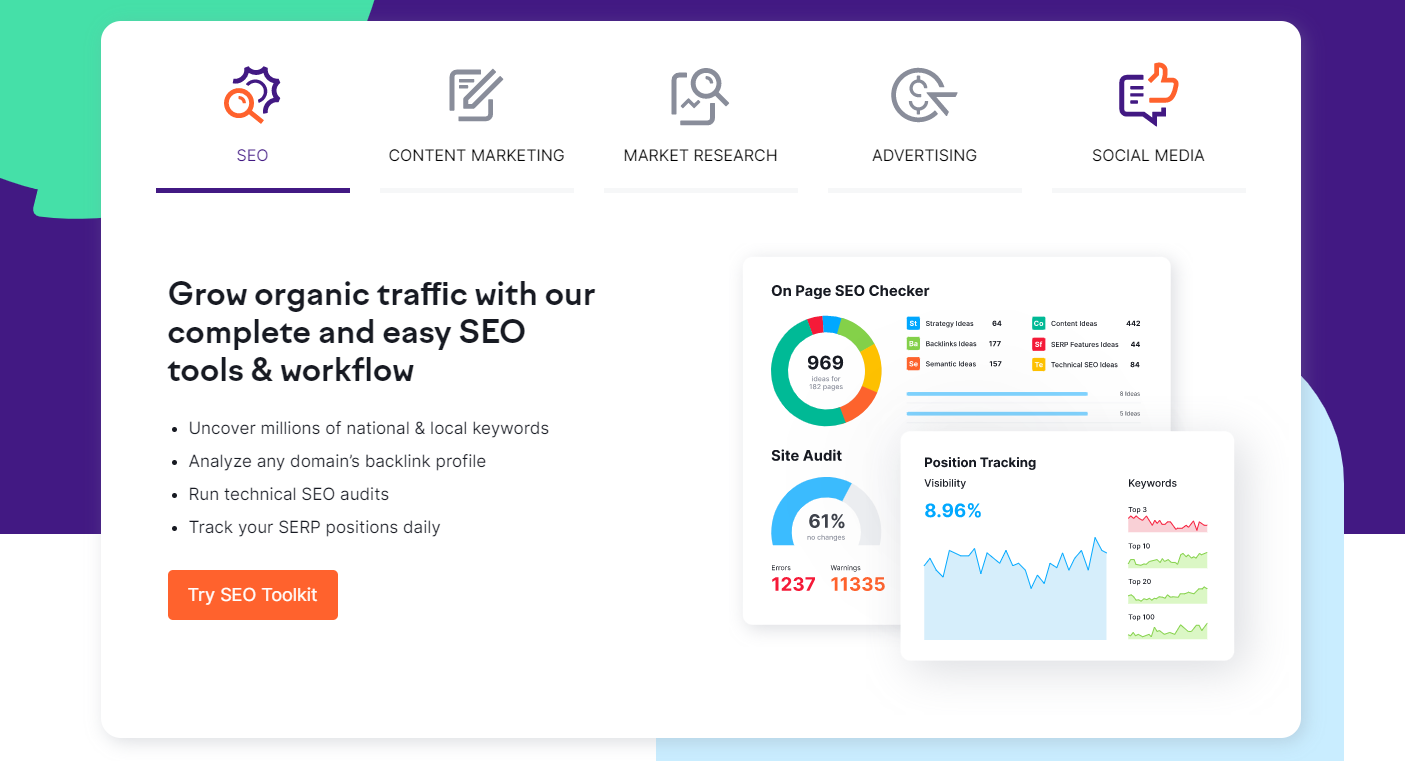 SemRush
Price: SemRush has three price plans:
Pro - $119.95 per month; for small businesses and individuals with the following features:
5 projects
500 keywords to track
10,000 results per report
Competitor analysis
Keyword research
Website audit
Advertising and social media tools
Guru- $229.95 per month; for agencies, and mid-sized businesses. Includes all of the Pro plan features, and the following:
15 projects
1,500 keywords to track
30,000 results per report
Content Marketing Toolkit
Historical data
Multi-location and device tracking
GDS integration
Business - $449.95 per month; for large-scale agencies and enterprises. Includes all of the Pro and Guru features, and the following:
40 projects
5,000 keywords to track
50,000 results per report
Share of Voice
Extended limits
API access
PLA analytics
Free migration from third-party tools
SemRush
Video Marketing Tools
VEED
Description: VEED is an all-in-one video editing solution for social media users. It lets users create, edit, and share bite-sized social media video content without much hassle. This video editor is equipped with several tools such as video editing, subtitles & transcriptions, live streaming, video recording, video conversion, and video compression.
VEED is an excellent solution for telling stories and attracting audiences on social media through video content.
VEED top features:
Create marketing promos and video ads to scale your business
Design effective social media video content to appeal the new audiences
Use several native video editing tools for cropping, cutting, joining or merging, creating a loop, video resizing, and video rotating
Live streaming made easy with VEED. Utilize the webcam or attach an external cam for live streaming across different social media platforms
Record PC screen to make stunning tutorial videos for prospective customers
Several video converters and compression tools help users while storing or uploading video content
Price: VEED has four pricing plans:
Free - $0 per month; for one-off quick projects
Basic - $18 per month; for individual creators
Pro - $30 per month; for professional video editors/social media experts
Business - $70 per month; for teams and agencies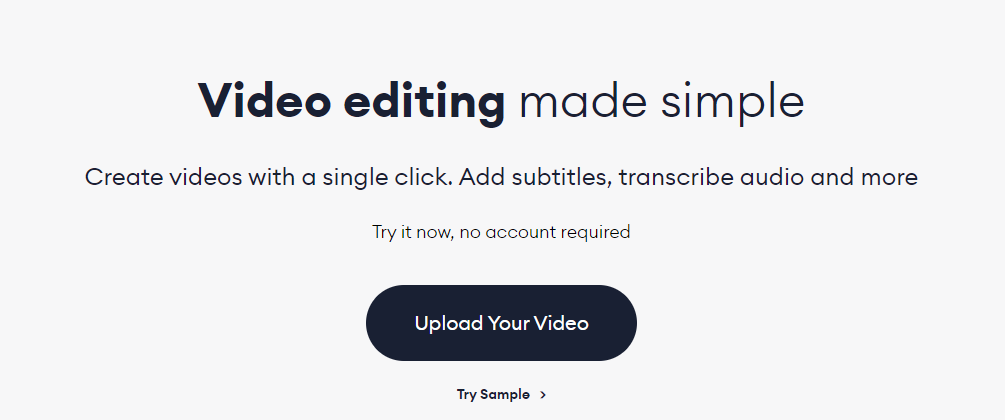 VEED
Wistia
Description: Wistia is a powerful video marketing tool for creating, hosting, and embedding marketing videos on your website. It makes creating, editing, and publishing videos easier than ever.
Wistia enables marketers to track audience behaviors towards marketing videos through engagement graphs, heatmaps, and viewer-based tracking.
It flawlessly integrates with several marketing platforms such as HubSpot, Pardot, Marketo, and Google Analytics.
Price: Wistia has four plans:
Free - $0; 1 user, 10 videos, and basic features
Plus - $19; 3 users, 20 videos, and lead capturing forms
Pro - $79; 5 users, 50 videos, and video heatmaps
Advanced - $319; 20 users, 250 videos, integrations, and more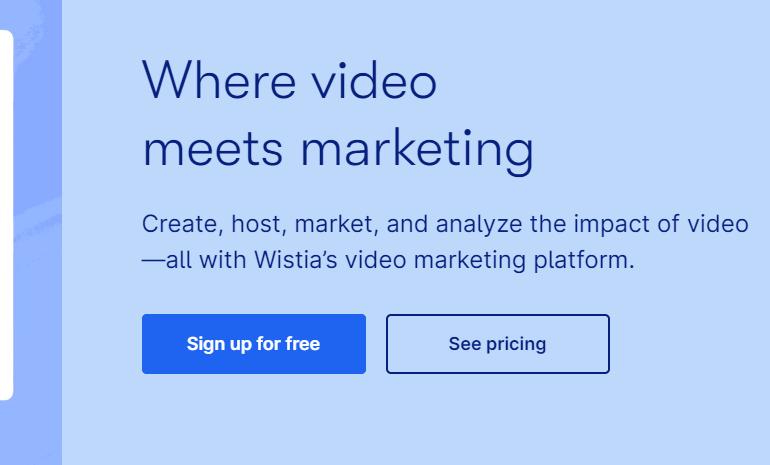 Wistia
Clideo
Description: Clideo is an online video tool for editing, merging, compressing, cutting, and resizing footage. It assists social media users who want to trim, crop, or merge footage for posting on social media platforms.
The Clideo platform has several tools to improve users' social media videos.
Clideo top features:
Clideo has a video editor that lets you quickly edit social media videos
The merger tool helps creators join two or more clips together in the video
This video editing tool allows users to add subtitles to the videos
Easily edit out the unnecessary parts of the footage using the cut feature
Meme maker ensures that users create memes for sharing on social media
The speed feature allows video creators to change the video speed while editing it
Price: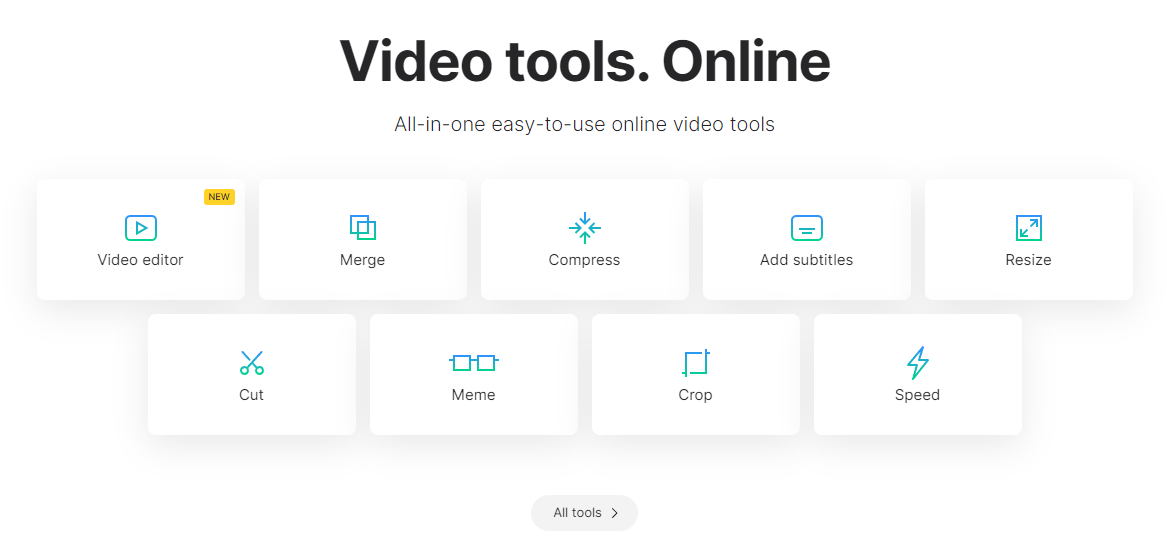 Clideo
YouTube Marketing Tools
TubeBuddy
Description: TubeBuddy is a browser extension for YouTube creators to optimize their YouTube channels. It transforms creators' content strategy and provides YouTube users with tools, resources, and data to grow their YouTube channels.
TubeBuddy improves YouTube channels' efficiency through bulk processing, video SEO, statistics, and much more.
TubeBuddy top features:
Productivity tools include scheduling, end screen templates, card templates, default upload profiles, thumbnail generator, and more
Bulk processing tools consist of several tools such as bulk copy cards, bulk copy end screen, bulk delete cards, bulk delete comments, and more
Video SEO helps in optimizing the SEO for videos. The SEO toolkit has several video SEO tools such as keyword explorer, opportunity finder, SEO studio, search explorer, search positions, search rank tracking, and several others
Promotional tools allow YouTube creators to publish videos to Facebook, share on Twitter, vid2vid promotion, and more
Price:
Pro - $3.50 per month
Star - $11.50 per month
Legend - $26.50 per month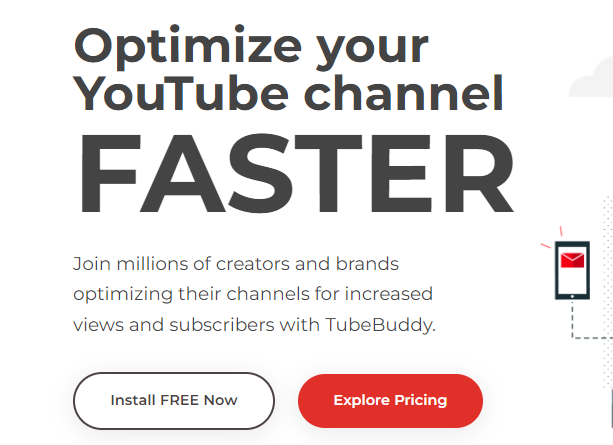 TubeBuddy
StreamYard
Description: StreamYard is an effective solution for live streaming. It makes live streaming across multiple social media networks easier than ever. It enables businesses, entrepreneurs, influencers, and social media experts to interact with their followers through live video.
StreamYard allows users to start a live video session in the browser without going through any hassle.
StreamYard top features:
Allows users to interview guests on live video
Enables brands to broadcast their events or webinars on social media
Helps users live stream directly to Facebook, YouTube, LinkedIn, and other platforms
Takes care of users' branding during the live broadcast
Lets users interact with the audience during the live stream
Price:
Free - $0 per month
Starter - $25 per month
Professional - $49 per month
StreamYard
The Takeaway
No doubt, millions of marketing tools are available on the market, feel free to trial as many as you like to find the perfect combination. Starting a business and marketing is a time consuming, and challenging prospect, but nonetheless very rewarding.
The secret to finding the best marketing tools is trial and error, one that works for another may not work for you.
To summarize we've briefly covered:
Email marketing tools
Direct mail services
Social media marketing tools
YouTube marketing tools
Push notification apps
Video marketing tools
Keyword research tools
What next:
Additional Shopify Resources
With Shopify being one of the largest eCommerce platforms on the market means you'll never be short of resources to learn how to build a profitable eCommerce business.
Kanteneo aims to be the best Shopify blog on the market, but you may require additional resources to help you on that journey. Below we've listed a top-selling Shopify book by Veronica Jeans to help you learn how to launch a profitable business.
Author