How to Delete Orders on Shopify In 5 Steps
With vast amounts of information coming into your store from live orders or performing test orders, it's essential to do a little spring cleaning from time, to time. Deleting live orders and test orders becomes essential, especially from a usability and management perspective.
When you delete an order it is removed from your dashboard but not from Shopify. Shopify archives deleted orders for tax purposes, whilst they won't be visible to you, Shopify retains a copy.
To note, you can only delete orders that are closed, it doesn't make sense to delete an order that's not fulfilled, right? and if you've landed here because you want to learn how to delete test orders in shopify, you'll be pleased to know it's exactly the same process as deleting live orders.
It's also worth mentioning that deleting an order does not remove customer information, only the order associated with the customer.
Below we'll cover how to delete Shopify orders in 5 easy to follow steps.
Deleting Shopify Orders
Steps:
Step 1: Login
Navigate to your admin login page and log in.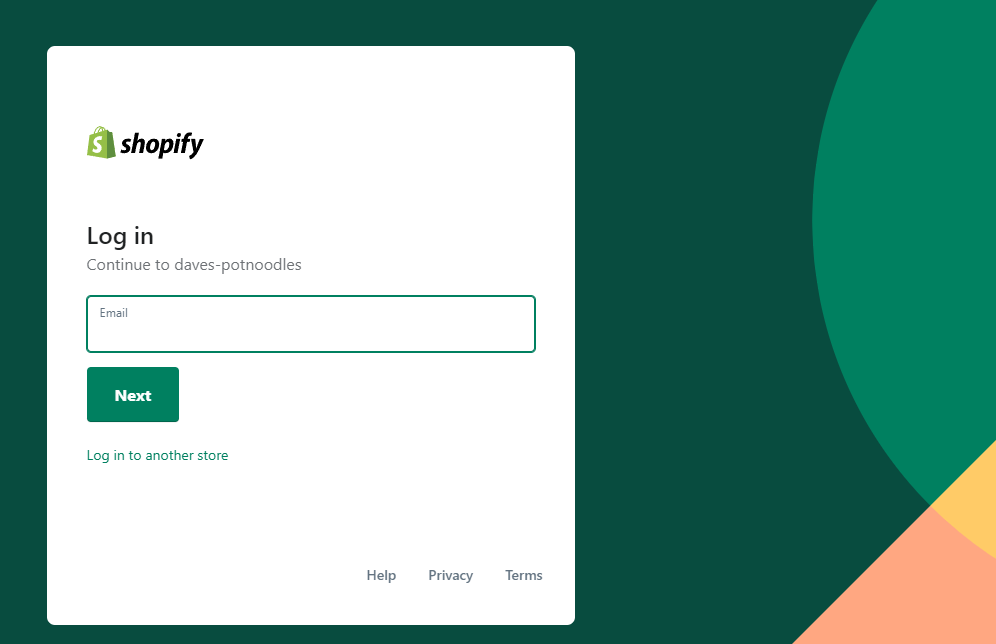 Step 2: Go to orders
Navigate to the orders page.

Step 3: Go to closed orders
Locate and click the closed orders button.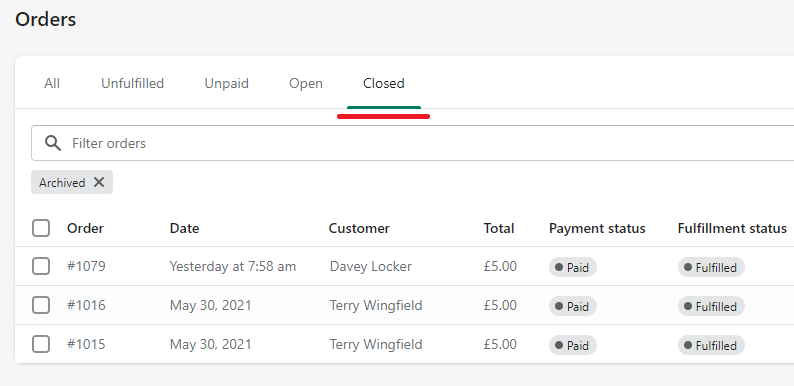 Step 4: Select order and delete
Select the order in which you want to delete, locate the delete button and click.

Step 5: Confirm delete
Click the final delete button to confirm deletion.

Always maintain your stores' data, remove and clean whenever possible, this will allow you to keep your operations slick and efficient. Theres nothing worst than working in a dirty environment - virtual or not.
Now that you know how to delete Shopify orders, how about reading the following articles to push your store to the next level?
Articles:
The Takeaway
Deleting orders on Shopify should be a quarterly process to ensure you have a clean, usable interface to administer orders.
Deleting an order from Shopify also becomes a necessity when performing test orders on Shopify. Whenever your testing flows and orders, it's always a good idea to remove test data to be able to distinguish between dummy date and production data.
To summarize we've briefly covered:
How to delete orders on Shopify
What next:
Check out the Best Shopify apps for SEO
Share this post, every little helps.
Subscribe to our newsletter below for tips and tricks to help boost sales.
Additional Shopify Resources
With Shopify being one of the largest eCommerce platforms on the market means you'll never be short of resources to learn how to build a profitable eCommerce business.
Kanteneo aims to be the best Shopify blog on the market, but you may require additional resources to help you on that journey. Below we've listed a top-selling Shopify book by Veronica Jeans to help you learn how to launch a profitable business.
Author