How to Add Users to Shopify in 4 Steps
Adding users to Shopify is undoubtedly a process that implies growth, and hopefully increased sales. However, adding a user still requires a level of due diligence to ensure that the user you're adding does not have malicious intent.
Now in an ordinary world, you'll hopefully be inviting employees, implying that risk is minimized. However, when adding contractors/freelancers, It is vital to proceed with caution.
Shopify has provided an intuitive UI to add and remove permissions based on the access required. I.E do not give access to a user with all permissions enabled.
If a user does not need to manage blogs, payments, Shopify apps, and anything else besides, then simply disable access.
It's worth noting there are two types of accounts that can be created on Shopify, the staff account, and the customer account, be sure to select the correct one.
Adding staff members to Shopify is a simple process, and can be performed in as little as four steps.
Before proceeding to the physical steps of adding a user, we'll answer some of the most common questions surrounding staff accounts.
Related blog posts:
How many staff can you add to Shopify?
The number of staff accounts available is dictated by the price plan selected when signing up to Shopify.
The following lists the available staff accounts by price plan:
Basic: 2 Staff accounts
Standard: 5 Staff accounts
Advanced: 15 Staff Accounts
You can read more about price plans, fees, and associated costs here: Shopify price plans
What is a staff account on Shopify?
A staff account is a staff member, this is not to be confused with a collaborator. Ideally, the staff member is an employee and not a freelancer, or contractor.
You should only create a staff account when you need additional help to manage your store. A staff member has access to almost all tasks of the store owner (depending on permissions). Whereas a collaborator only has access to sections of a store.
It's important to note that a collaborator account does not count toward your staff accounts.
What can staff do on Shopify?
A staff member can manage inventory, orders, blog posts, payments, Shopify apps, and content. For almost any task that a store owner can perform, a new staff member can - subject to permission.
Each management process is driven by the permissions assigned to the new staff member. Permissions should be based on the access required, and nothing more.
How to Add a User to Shopify
Login
Navigate to your admin login page and log in.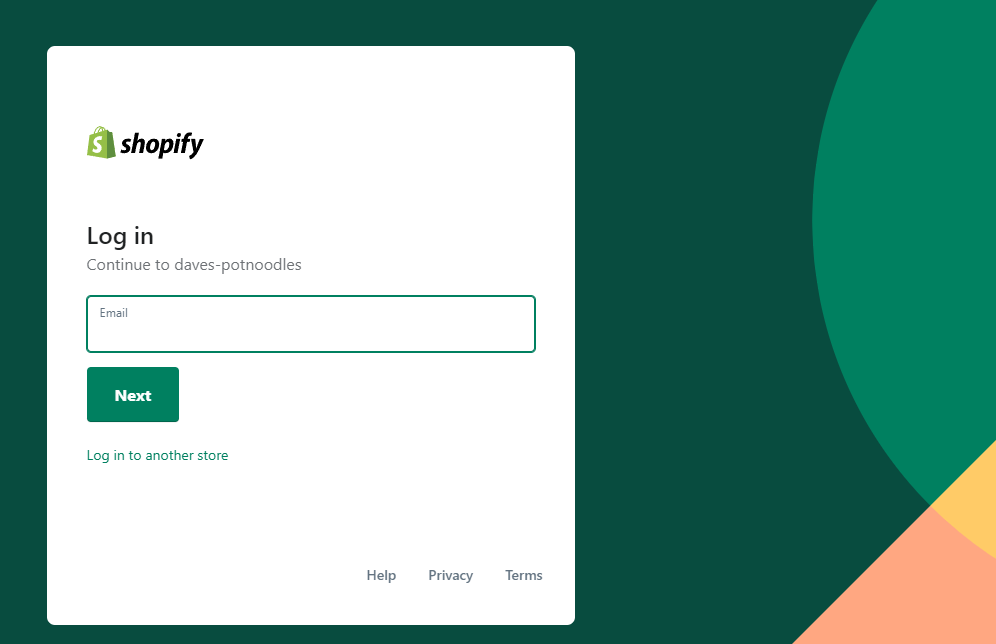 Step 1: Settings
Navigate to the left side panel, scroll to the settings button and click.

Step 2: Users and Permissions
After clicking settings a navigation should appear. Locate and click "users and permissons".

Step 3: Add Staff
Click the add staff button.

Step 4: Staff Details
Start adding staff details!
Whilst a lengthy form, ensure to digest enabling permissions. It's instrumental to set these appropriately.
Don't forget to click save!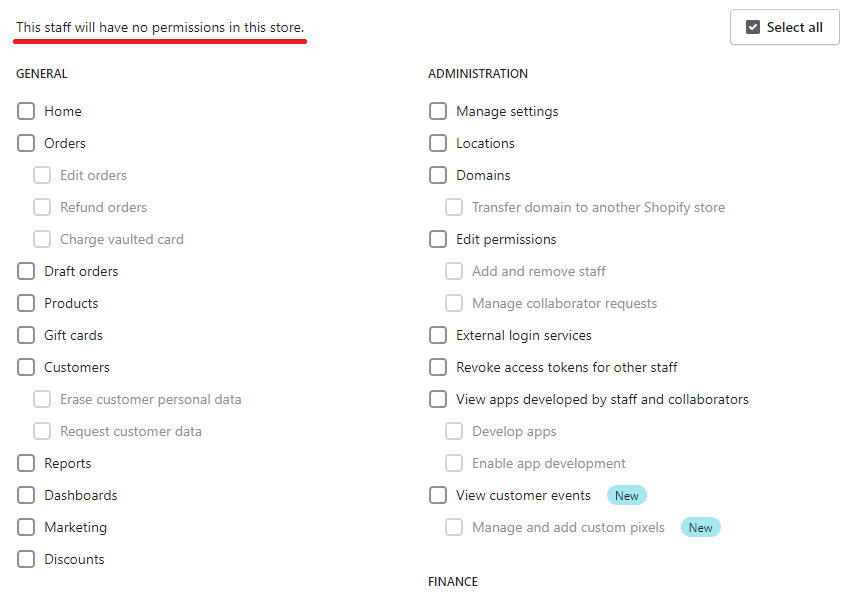 Success
Always confirm changes. Go back to the users and permissions page and confirm you can see your a new staff member, with that status of "invitation sent".

The Takeaway
Adding a user represents a milestone, a milestone that alludes to growth. But nonetheless, by giving access to others, whether that be an employee or freelancer, you should be extremely weary of permissions being set.
Proceed with caution, perform an element of due diligence, and always ensure to set the correct permissions.
After all, it's your business, you need to protect yourself against malicious intent, and fraudulent behavior.
To summarize we've briefly covered:
The number of staff accounts you can add to Shopify
What is a staff account
What can staff do on Shopify
How to add users to Shopify
What next:
Share this post, every little helps.
Subscribe to our newsletter below for tips and tricks to help boost sales.
Additional Shopify Resources
With Shopify being one of the largest eCommerce platforms on the market means you'll never be short of resources to learn how to build a profitable eCommerce business.
Kanteneo aims to be the best Shopify blog on the market, but you may require additional resources to help you on that journey. Below we've listed a top-selling Shopify book by Veronica Jeans to help you learn how to launch a profitable business.
Author