Why is Shopify so hard to use? or is it?
The old-age question from the many, "why is Shopify hard to use". It appears that a few struggle with Shopify, and from time to time we find the reason is typically due to not knowing how to use the platform. Not knowing and being hard to use is completely different.
Below we'll briefly cover whether Shopify is hard to use or not, understanding if Shopify is hard to maintain, Shopify challenges, and then finally why you would not use Shopify.
Related Blog posts:
Is Shopify hard to Use?
No, Shopify is not hard to use but it does require time investment to understand the core functionality and the user interface.
Shopify has done an excellent job at creating a platform that voids the user from understanding the technical details. All you'll ever need to know from a Shopify store perspective is how to fulfill orders, manage inventory, and learn how to use the theme editor.
There are simply no shortcuts to learning how to use Shopify, unless of course, you hire a Shopify expert to build and maintain your Shopify store whilst you focus on the business.
Always proceed with caution when hiring/outsourcing, and use a service that protects you financially.
Check out Upwork to find the best talent around the work: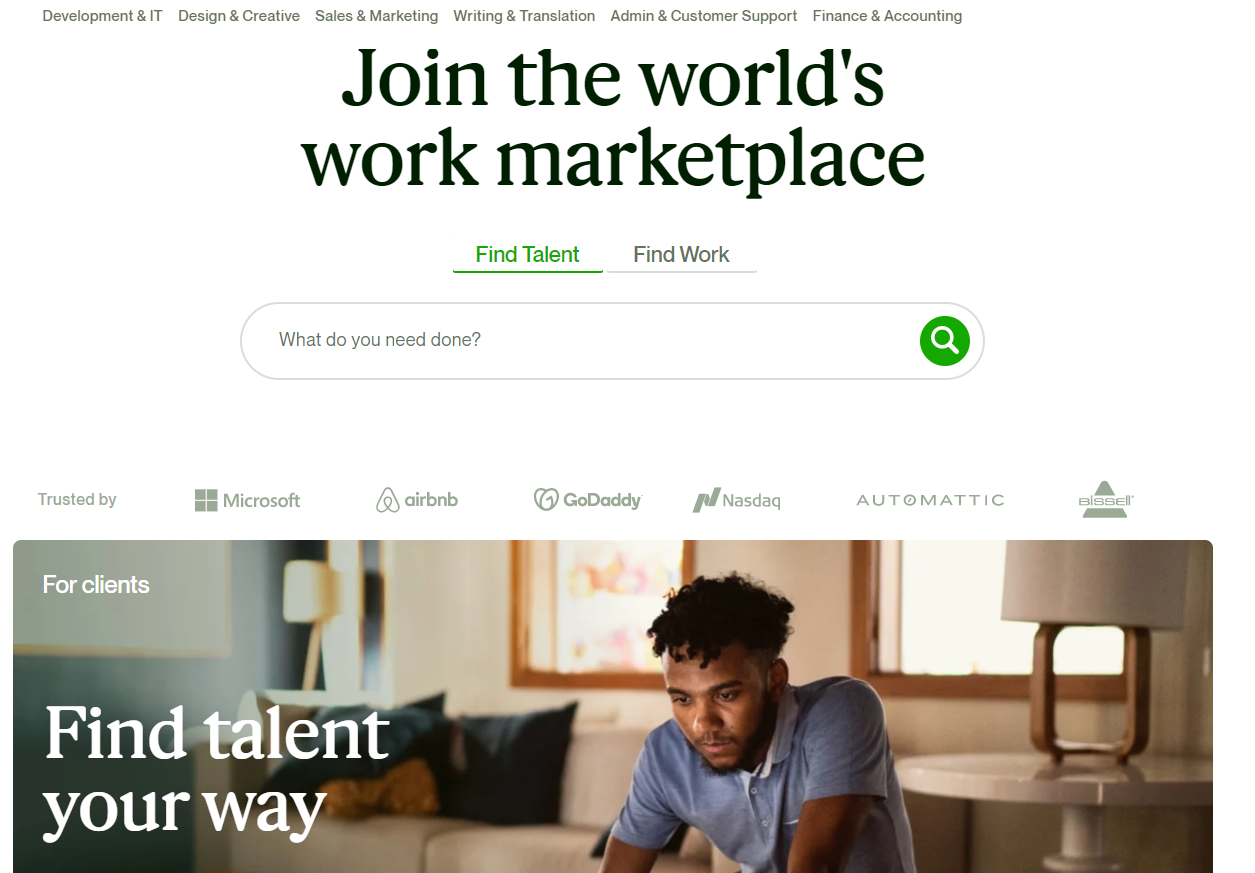 Upwork
Is Shopify Easy to Use?
Yes, Absolutely. You'll find it extremely difficult to find a better platform that offers easy-to-use features, a rock-solid theme editor, and hundreds, if not thousands of apps to extend the functionality.
At it's bare-bones you simply:
Sign up
Install a theme or use the default theme
Add products
Setup payments
Hundreds of thousands of people around the world choose to use Shopify to build highly profitable stores, but on occasion, you find that a few struggle to understand how it works, but fear not, it's simply an excellent opportunity to learn something new.
The best course of action is to educate yourself! With hundreds of Youtube videos, courses on Udemy, blogs, and much more, you can be assured that the learning curve will be short-lived.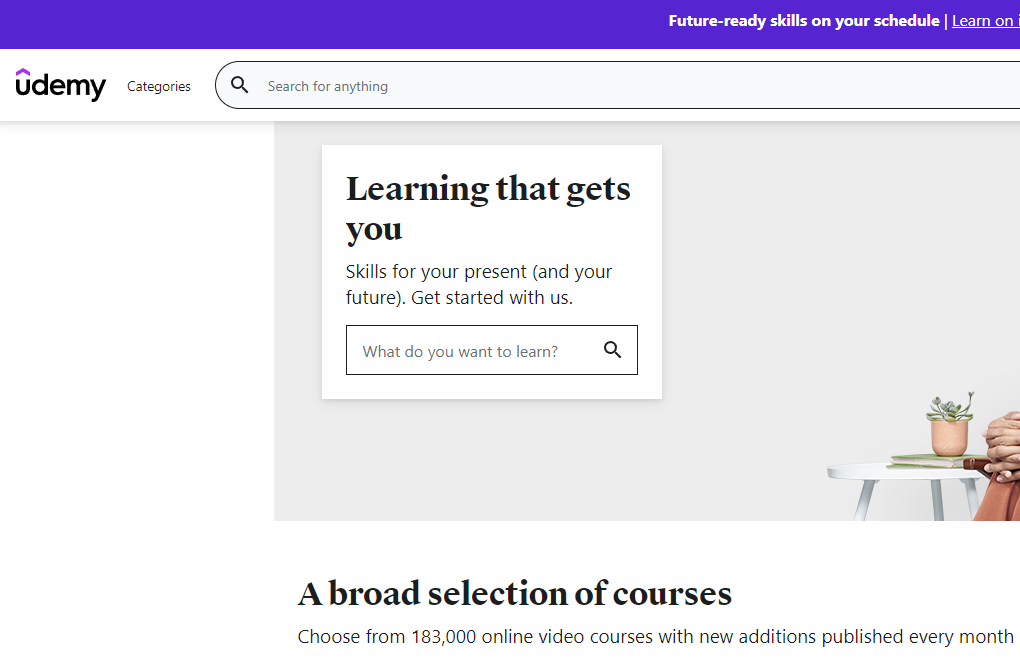 Udemy
Why Would You Not Use Shopify?
It's really down to a preferred platform, personal decision, and budget. Shopify is not the only major player in town, with the likes of:
You have a wide variety to choose from, but with variety, and popularity, comes the dilemma of which one, whilst many comparison sites exist, we've found that on the whole most lean towards Shopify due to its simplicity and its vast support network.
Again, you would not use Shopify primarily due to what is deemed as easiest to use, as many new retailers simply don't get bogged down on bloated features.
Take the time to understand what aligns with your goals, budget, and capability.
How Difficult is it to Maintain a Shopify Store?
Strictly speaking, maintaining a Shopify store is very easy and requires little input - from a maintenance perspective.
In all reality, you'll be managing inventory, fulfillment (unless dropshipping), customer service, and order processing, but you need to understand that running an eCommerce business is not just maintaining a Shopify store.
You'll need to consider marketing, SEO, product sourcing, and finances. Like anything in life, if you want ease of use or a fine-tuned revenue-generating machine, you have to put in the hard work - typically around 12 to 24 months of hard graft before you start seeing life-changing results.
To reiterate; maintaining a Shopify store is easy, but managing and maintaining a business, on the whole, is hard. Too many budding entrepreneurs go in blind, thus failing in the first 12 months.
Knowledge is power, power is money!
What are the Challenges of Having a Shopify Store?
With an incredible amount of themes and Shopify apps, challenges from a technical point of view are negligible. But If you're trying to change code, with zero coding knowledge, then it's tough. and rightly so. That's like asking a carpenter to plumb a radiator!
Use Shopify as intended, as a service, and then outsource where needed.
Creating and maintaining a Shopify store has very few challenges. The real challenge is marketing, creating a brand, changing a theme from a code perspective, and providing a rock-solid service.
Before creating a Shopify store, you'll need to consider the below to prevent any notable business challenges when going live.
Target market research
Marketing strategy
Building a brand
Installing the right theme
Perfecting the customer journey
Email marketing
It's easy to build a Shopify store, It's much harder to build a business! Get it right and you'll be on the path to a financially rewarding eCommerce business.
The Takeaway
You've probably noticed via the tone here, that Shopify is not all that difficult from a service/product perspective, but rather a tone that highlights that running a business is difficult.
You really need to understand that Shopify is a tool, and you choose to use the tool your way! Using the tool the wrong way leads to burnout, lost revenue, and frustration.
Arm yourself with enough knowledge before embarking on any business idea! Get it right, and you'll be set for life.
To summarize we've briefly covered:
Is Shopify hard to use
Is Shopify Easy to use
Why would you not use Shopify
How difficult is it to maintain a Shopify store
What are the challenges of having a Shopify store
What next:
Additional Shopify Resources
With Shopify being one of the largest eCommerce platforms on the market means you'll never be short of resources to learn how to build a profitable eCommerce business.
Kanteneo aims to be the best Shopify blog on the market, but you may require additional resources to help you on that journey. Below we've listed a top-selling Shopify book by Veronica Jeans to help you learn how to launch a profitable business.
Author