Are All Shopify Themes Responsive?
No, not all Shopify themes are responsive. This is largely dependent on outsourcing to questionable contractors. All out-of-the-box Shopify themes, free and purchased will be responsive, but you may encounter a theme that's not responsive by a rouge developer.
It's important to note, that the responsive website standard emerged in 2010, thus you'd find it incredibly difficult to find a theme that's not responsive.
Not having a responsive theme, which is unlikely that you'll come across one, will impact sales. Navigating a website that's not responsive on a smaller device becomes incredibly challenging, thus 9 out of 10 users simply leave and never return.
It is also worth mentioning that the best free Shopify themes will be responsive. After all, not adhering to a standard and being flagged as "best" is highly unlikely
How To Determine If A Shopify Theme Is Responsive
Locate your preferred Shopify theme, whether that's within Shopify or ThemeForest, and perform the following steps.
Testing On A Desktop Browser
Step 1: ThemeForest
Go to ThemeForest and search for Shopify themes:
https://themeforest.net/category/ecommerce/shopify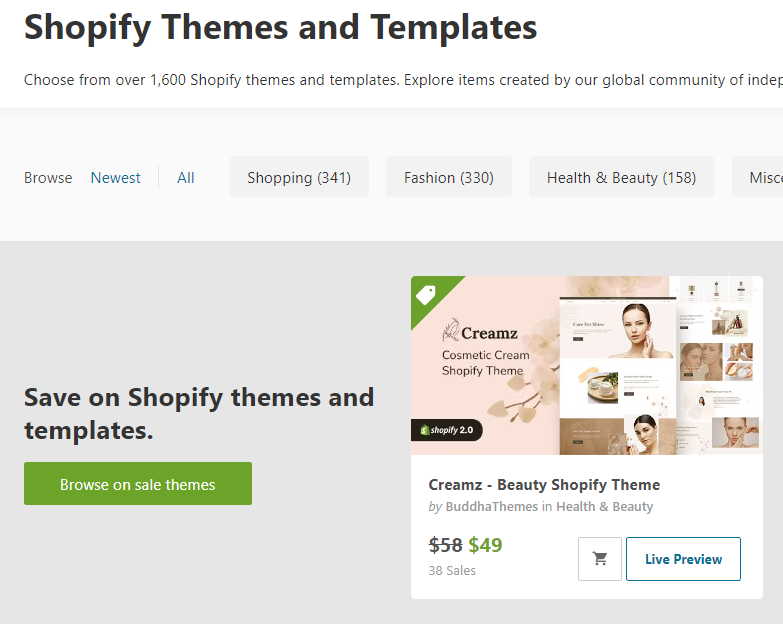 Step 2: Select Theme
Locate and select the theme you want to test.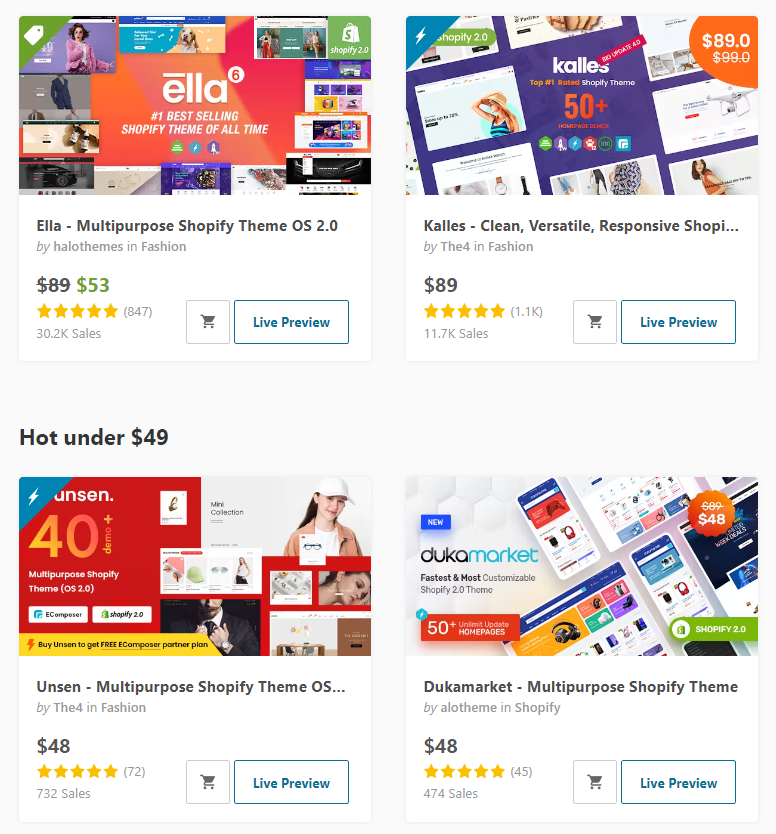 Step 3: Preview
Click the preview button, followed by the layout.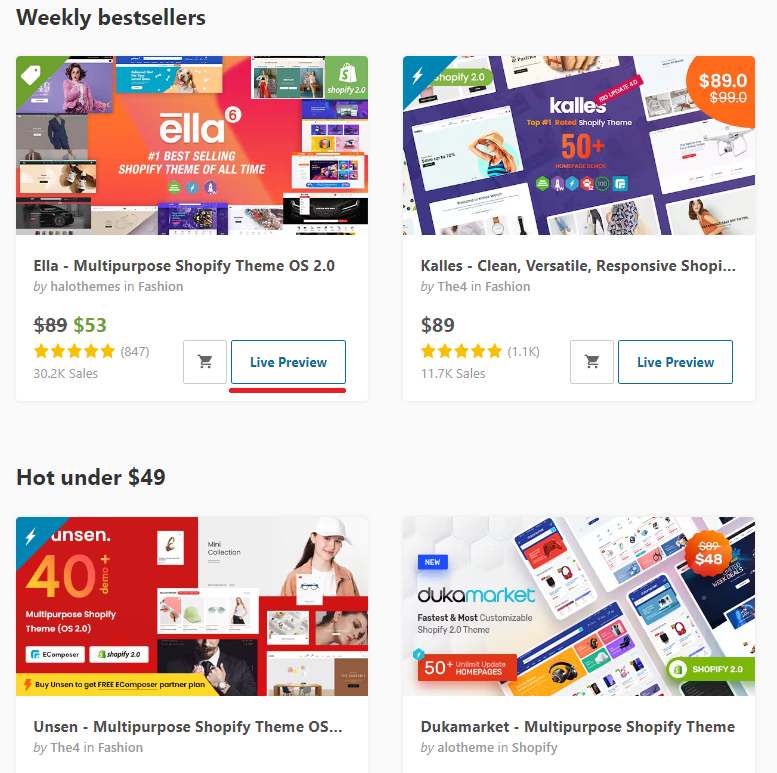 Step 4: Resize
Start by minimizing the browser if expanded, then click and hold the left or right side of the browser. In the hold position, you'll want to move your mouse or trackpad left (inwards).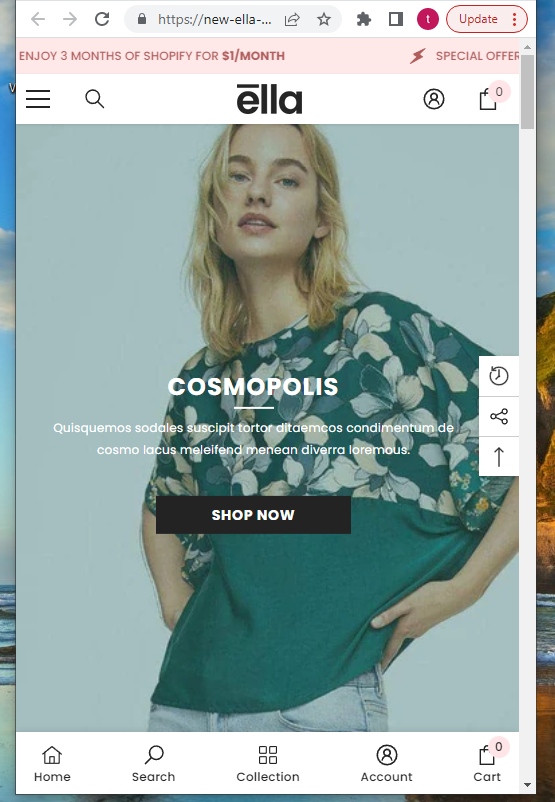 What you should see here, are images, elements, and navigation resizing automatically to fit the viewport.
The goal is to determine whether the Shopify theme is still legible, and readable.
To reiterate, if all elements of the store resize and collapse, then it's deemed as responsive.
Testing On A Hand-Held Device
Step 1: Shopify Theme Store
Go to the Shopify theme store: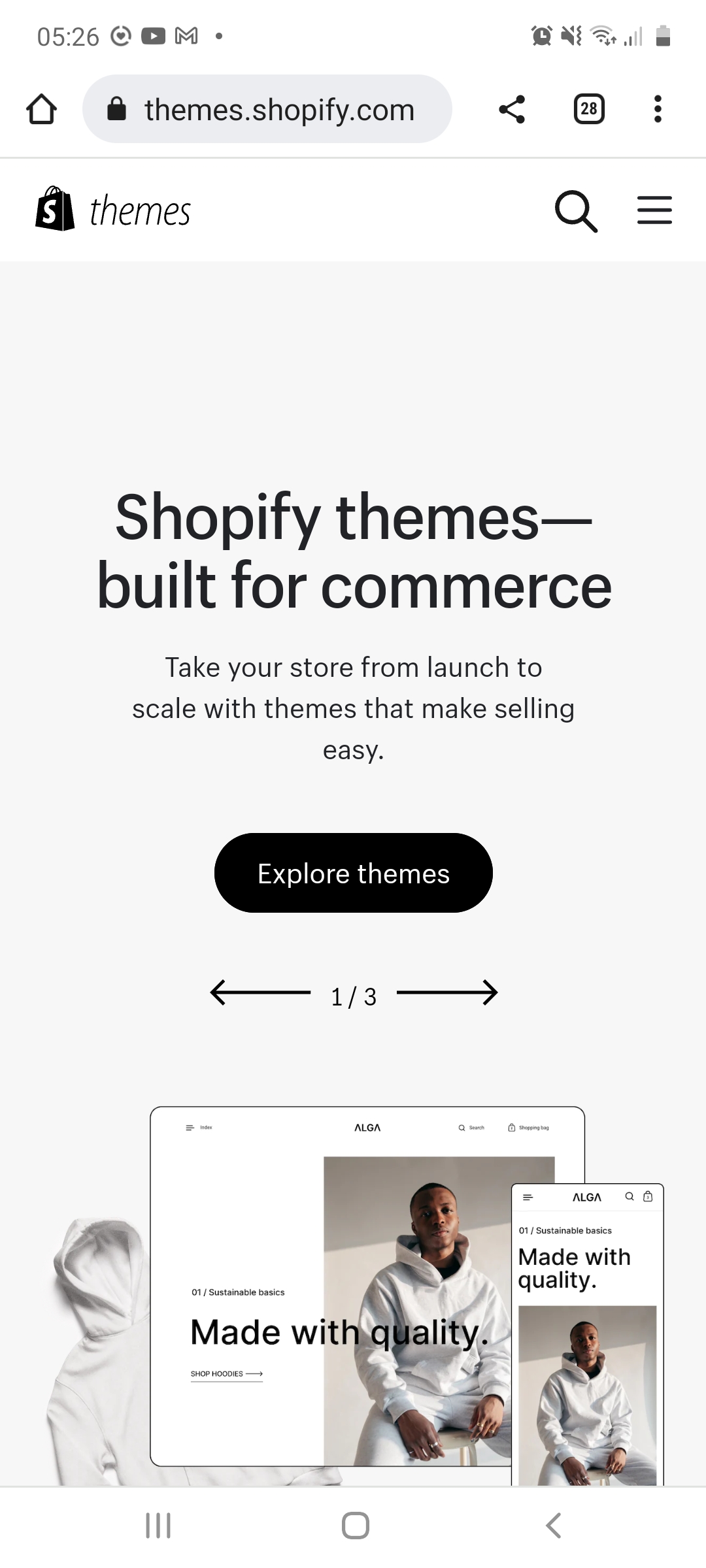 Step 2: Select Theme
Select your preferred theme.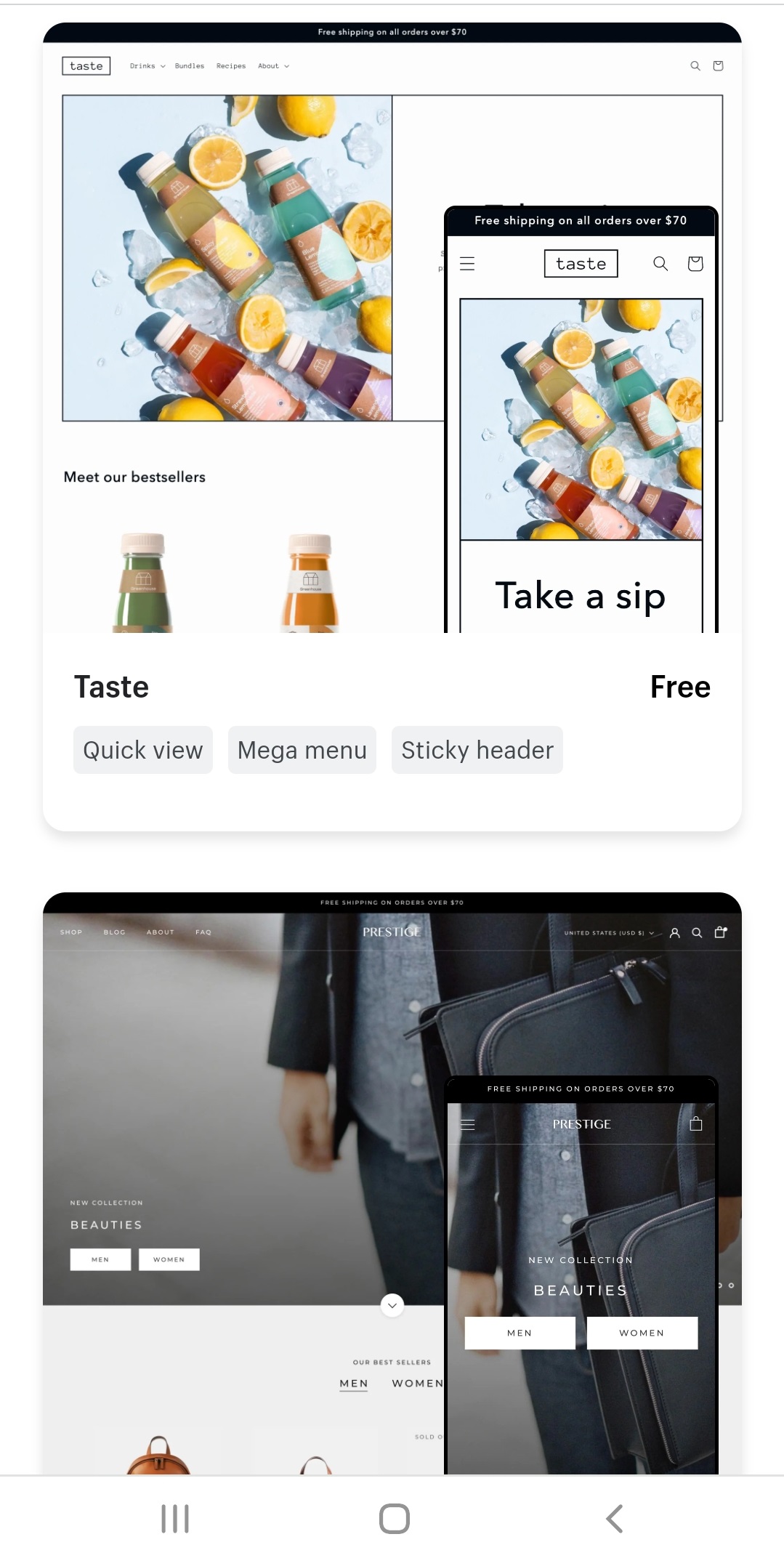 Step 3: Preview
Once you've found your desired theme, select preview and navigate the store. On the basis that we're already viewing on a smaller device, no resizing is required.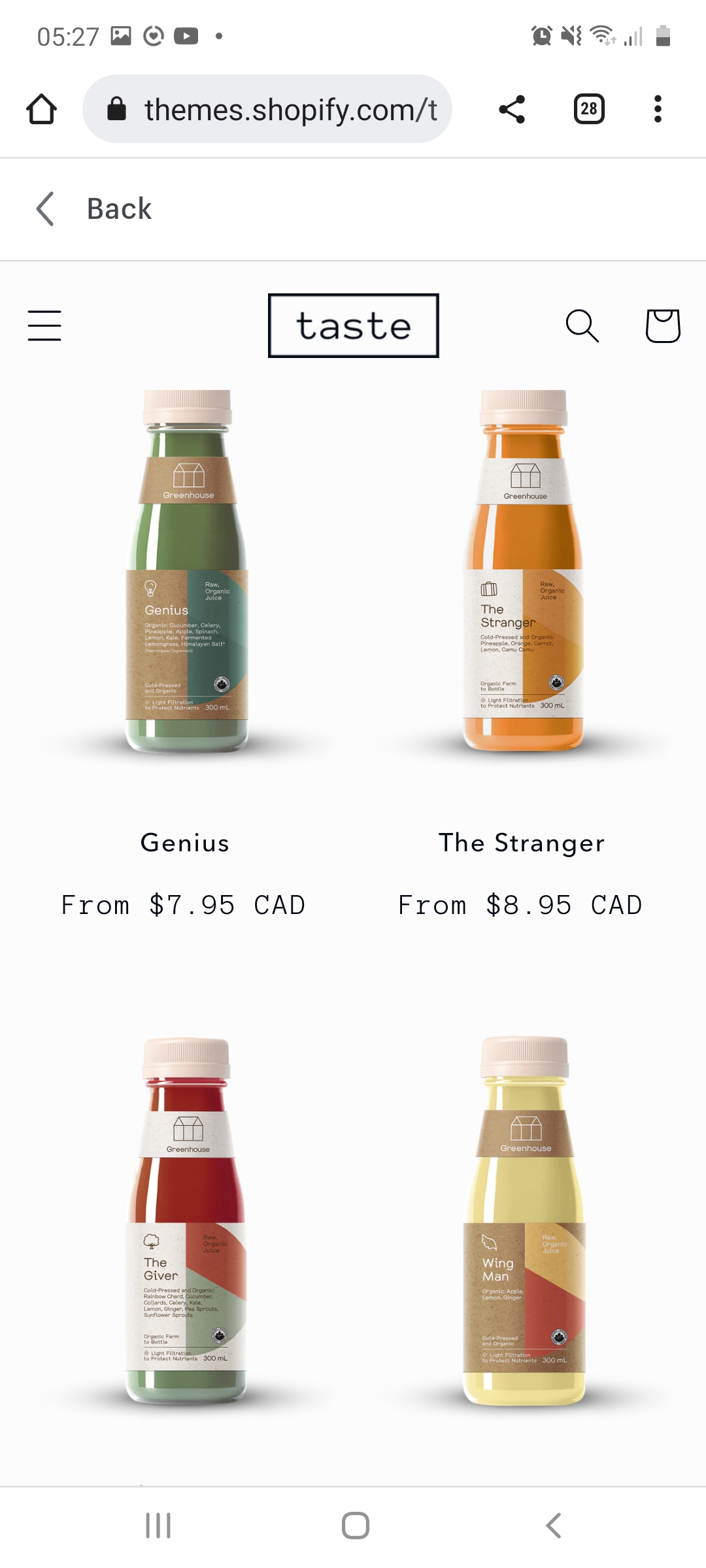 You should be immediately able to detect if a theme is responsive, on the basis that it's legible, you don't have to scroll horizontally too much, and all elements are accessible in the viewport.
Knowing how to test if a Shopify theme is responsive gives you that added confidence that when you install a Shopify theme you won't be impacted by potential customers leaving your store based on its UX and accessibility.
Wrapping up, we'll cover the most common questions surrounding responsive themes.
Are Shopify Themes Mobile Responsive?
Yes, the majority of Shopify themes are mobile responsive.
There is no differentiating factor with responsiveness, meaning if a Shopify theme is responsive, then it is mobile responsive.
Are Free Shopify Themes Responsive?
Yes, the majority of free Shopify themes are responsive.
Again, there is no difference between a free and paid theme when it comes to responsiveness. The standard for responsive website design has been around for some time. Meaning, regardless of the cost, an extremely large percentage of developers will adhere to this standard.
The Takeaway
Finding a Shopify theme that's not responsive, is challenging but it does happen. If you're outsourcing to build a bespoke theme, ensure that you have a checklist of what you expect from your theme - this should include responsiveness.
If you decide to outsource, avoid contracting a developer from Facebook groups and fiver. Stick to platforms and agencies where your money is protected.
Lastly, you can find Free Shopify themes and premium Shopify themes on Shopify itself and ThemeForest.
To summarize we've briefly covered:
Are all Shopify themes responsive?
How to test if a Shopify theme is responsive
Are Shopify themes mobile responsive?
Are free Shopify themes responsive?
What next:
Share this post, every little helps.
Subscribe to our newsletter below for tips and tricks to help boost sales.
Additional Shopify Resources
With Shopify being one of the largest eCommerce platforms on the market means you'll never be short of resources to learn how to build a profitable eCommerce business.
Kanteneo aims to be the best Shopify blog on the market, but you may require additional resources to help you on that journey. Below we've listed a top-selling Shopify book by Veronica Jeans to help you learn how to launch a profitable business.
Author